The average person spends a mind-blowing third of their lives at work. By contrast, we only spend a fraction of our time hanging out with family and friends. With so much time spent working, it's fair to say it has a massive impact on our quality of life. Building a vibrant work community helps create the sense of belonging and connection that's crucial to all of us. But when the pressure is on to hit targets, it's easy to forget about the value of workplace community. The Great Resignation is front of mind for many business leaders. And top talent is quitting in droves. Here's a timely reminder about the importance of workplace community. We also share ten sure-fire ways to build a strong community at work that won't break the bank.
What Is A Work Community?
You have seen it on thousands of job adverts: 'a great place to work' or 'excellent company culture.' Words are all well and good, but what is a work community?
A workplace community is all about creating a shared sense of purpose and mutual trust. It brings meaning beyond the daily grind and paycheck. A positive work environment fosters strong team spirit and camaraderie. Your people feel valued and appreciated and understand their role and objectives. Companies with vibrant workplace communities share the following characteristics:
Every worker is respected and listened to
Feedback and participation are encouraged
Teams collaborate and work together towards common goals
Employees are equipped with the tools, resources, and training to get the job done
Knowledge is shared freely, and team members support each other
Communication is transparent and multi-directional
People have opportunities to connect and socialize with co-workers in fun, relaxed ways
Why Is Community Important At Work?
My team seems happy enough, and we're on track with targets, so what's all the fuss? It's a great question. However, while on the surface, everything can look rosy, scratch below, and often it's a different story. Even more so in hybrid teams where computer screens can act as barriers to nurturing workplace communities.
According to research by Cigna, a third of US workers describe feeling a sense of emptiness or disconnection at work. The survey also reports on the impact of loneliness on businesses. Lost productivity, increased sickness, absenteeism, and higher turnover are hitting the bottom line hard. The report concludes, 'If we can begin to connect with people more productively at work, we'll be more productive doing our work.'
Other research confirms that conclusion. According to Gallup, businesses with a strong sense of community are more likely to have productive, profitable, and permanent workforces.
Sometimes people mistake workplace community with company culture, believing the two concepts are much the same. However, they are very different, so let's clear up any confusion. Company culture comes from the top and sets out the organization's values and mission. By contrast, community is more grassroots and reflects the ideals and behaviors of your people.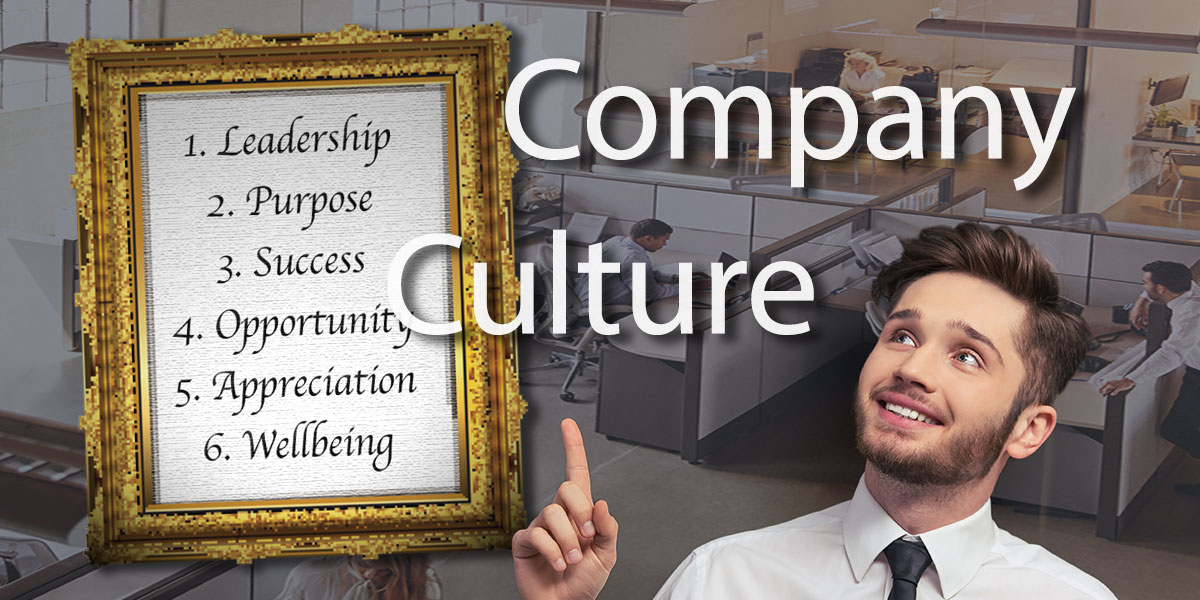 How Do You Build Team Community?
The good news is developing a strong workplace community isn't as hard as you think. And it doesn't mean you have to blow the budget. Check out these ten sure-fire, low-cost ways to build a team community. These ideas work just as well in the office or with distributed and fully remote teams.
10 Best Practice Ideas To Develop Your Work Community
1. Prioritize Onboarding
A great workplace community starts from day one. Those first few weeks are vital and can make or break the recruit's long-term relationship with your organization. Be sure to prioritize onboarding so that new hires feel welcome.
Whether onboarding is online or in person, give new staff access to the tools, people, and content they need. Assign a buddy as their go-to resource for any questions. Arrange meet and greets with key collaborators and co-workers. Finally, set up informal social gatherings so that the hire can develop personal connections with colleagues. If a shared team lunch isn't possible, take it online with a virtual one. These informal social occasions are critical in helping new employees feel part of the workplace community right away.
2. Set Up Regular Team Huddles
Less formal than team meetings, online or in-person 15-minute huddles are perfect for developing workplace community. Face-to-face interaction, even if it's pixelated, builds connections. Use huddles to share personal as well as project or company updates. And why not give employees the opportunity to shoutout co-workers who go the extra mile. Furthermore, use huddles to motivate staff with words of encouragement and support. A problem shared is a problem halved. So, discuss roadblocks in team huddles and brainstorm solutions.
Team huddles can be a great way to foster business casual community among colleagues. By obtaining an understanding of the people on their team, individuals can become more conscientious of how their actions affect the team and vice versa, enabling them to work together in harmony. Team huddles also present a platform for voicing concerns or ideas for the project, understanding tasks better, and clarifying expectations. These conversations offer opportunities to build trust and strengthen relationships amongst business partners by providing an informal atmosphere for meaningful conversation. Utilizing team huddles often allows more complex business structures to function at peak efficiency.
3. Give Everyone A Voice
According to Forbes, 74 percent of staff who feel heard report they are more effective at their jobs. Having an organizational voice is vital for all staff, from executives to those on the frontline. Employee pulse surveys, Q&A forums, town hall meetings, and lunch and learns give workers that all-important say. These conversations nurture connections and help build community. Even better, they can spark new ideas and innovations and are excellent ways to share knowledge. However, be willing to accept some honest feedback and even criticism. Your workplace community will be all the stronger for it.
4. Find Out What Staff Really Think
Not all employees feel comfortable speaking out in public forums. So, to find out what staff really think, ask them in anonymous surveys and questionnaires. These tools are another way to give employees a voice.
Annual surveys give you a baseline assessment of where the workforce is at and what's important. You can track changes over time and compare yourself to others in the industry. Shorter pulse surveys are helpful when you want quick feedback on a specific issue. And tried and tested focus groups are still an excellent option for gauging employees' opinions.
5. Develop A Culture Of Appreciation
Recognizing and rewarding employees is incredibly motivating. Make recognition a daily part of your workplace, and you will be well on the way to creating a powerful community. Shoutouts on team chat or daily huddles, public thank-yous, and reward schemes are great ways to show appreciation. And while commendations from managers are essential, so too is peer-to-peer recognition. Therefore, be sure to include ways for co-workers to shine a kudos spotlight on their colleagues.
6. Strengthen Team Bonds
Personal connections are the foundation for strong communities. To make this happen, give your workers spaces where they can come together socially. Water coolers and coffee machines are obvious focal points for informal gatherings. Casual conversations about plans for the weekend while making a brew strengthen the bonds between colleagues. Breakout rooms with comfortable sofas, lunchtime yoga, even an office ping pong table are also great options.
And you can create virtual options for those workers not in the office. Use business IM and set up #timeout channels where colleagues can connect informally. And why not schedule monthly coffee catchups on Zoom, where work-related chat is banned.
What's important here is the opportunity to chat informally with co-workers. Casual conversations are essential for building connections, a sense of belonging, and a dynamic workplace community.
7. Promote Team Building
Company retreats, taco Tuesdays, and a night out at a local restaurant are time-honored ways to promote team building. Getting out of the office once in a while to socialize together fosters friendship and camaraderie. And those bonds continue back in the workplace. Even remote or on-the-road workers can usually be available with sufficient notice and some planning. However, virtual get-togethers work just as well – think quizzes, bake-offs, or happy hours.
A work-sponsored sports team is another good idea. However, be careful not to alienate those who are unable or unwilling to participate.
A safer bet might be a group activity such as a treasure hunt or ten-pin bowling. Even better, why not ask staff for their views on team outings. That way, you will also give your workers that all-important voice.
8. Encourage Volunteering Programs
Doing great work in the neighborhood is a sure-fire way to develop the feel-good community spirit. Charity walks, beach clean-ups, or helping at the food bank will generate a ton of positive vibes in the workplace. Find out what causes are important to your people, and be sure to support individual or group efforts. Not only will you strengthen your work community, but you will also raise your brand profile. Your business will get full kudos for doing good in the local community.
9. Support Knowledge Sharing
Most people prefer to learn from colleagues rather than from handbooks. If an employee encounters an issue at work, asking a co-worker's advice is usually the first response. Learning is a social experience, and sharing skills and knowledge is excellent for building work communities. And it also makes good business sense. Knowledge sharing drives innovation and creativity and leads to better decision-making.
Encourage your people to share their expertise with peer-led workshops, lunch and learns, and explainer videos.
10. Share Workers' Bios And Personal Stories
Online employee directories help cement personal relationships, especially for remote workers. Vibrant and dynamic, these employee profiles are a world away from the paper versions of old. They are opportunities to showcase knowledge, expertise, and current work projects alongside basic contact details. Personal stories really bring the bios to life, with workers sharing their hobbies, interests, and families.
As hybrid working becomes commonplace, employee profiles ensure workers get to know each other. Profiles make it possible to develop workplace communities and camaraderie in a way that might otherwise be missing.
Ready To Build Your Workplace Community?
Community creates a sense of belonging and brings meaning to our lives. Rather than simply clocking on and going through the motions, a workplace community adds value to our whole quality of life. And there are plenty of positive spinoffs for businesses, including engagement, motivation, productivity, and retention.
However, getting started can be daunting. Developing a positive workplace community won't happen overnight. Start small and use these best practice ideas as building blocks. The process then becomes more manageable, and you are more likely to achieve long-term success.
And it's well worth the investment of time and effort. A strong workplace community gives you a leg up over the competition. Plus, a positive employer brand will help offset the potentially devastating impacts of the Great Resignation.
So, what are you waiting for? Get started creating a workplace community you and your staff can be proud of.
MyHub provides cloud-hosted out-of-the-box intranets. Our easy to set up intranets are consistently rated highly on independent review sites. Find out how businesses across all industries use our platform to support workplace communities. Sign up for a free demo or 14-day no-obligation trial to learn more.