CSR can feel like one initiative too many for many small to medium-sized businesses. After all, human resources and budgets are always tight. However, the recent COP27 summit has once again highlighted the urgent need and collective responsibility for action on climate change. So, now is the perfect time to review where you're at. This post is essential reading if corporate citizenship is on your radar. Perhaps you need to decide whether to take the plunge or if you fully understand what's involved. We cover what every SME needs to know so you can do your bit.
What Is The Meaning Of CSR?
First, let's get back to basics with a look at what CSR means. The acronym stands for corporate social responsibility, and while there is no one standard definition, there is a common understanding. CSR is about how companies manage and organize their operations to impact society positively. All organization's operations affect others in the community to some extent. The CSR concept encourages you to deliver social, economic, and environmental benefits wherever possible.
There are four main elements of CSR to consider in a comprehensive strategy.
The impact of the company's products and services.
The impact of business operations, including the environment, sustainability, green practices, inclusion, and diversity.
The impact of any corporate citizenship programs in the local community.
The impact on the workforce. Organizations have a duty toward their employees. CSR also involves promoting the health and wellbeing of workers.
What Is Corporate Citizenship?
Often mentioned alongside CSR, corporate citizenship describes an organization's contribution to the local community or society. Companies that are strong on CSR are also likely excellent corporate citizens.
A business goes through five stages to become a corporate citizen:
Beginning Stage: This is the fundamental first step where companies start to make efforts to meet their CSR obligations. It could be compliance with occupational health safety standards or setting up volunteering programs.
Engagement Stage: The business actively develops policies and projects so that operations and employees contribute positively to the community.
Innovative Stage: The organization gains confidence and gets creative in finding ways to implement CSR.
Integration Stage: By this stage, the company has a comprehensive, integrated CSR strategy.
Transformation Stage: In this final stage, the business has fully grasped CSR and is actively working as an excellent corporate citizen.

Why Is Corporate Citizenship Important?
There's no doubt that consumers are more discerning and knowledgeable than ever. When making buying decisions, customers weigh up more than just the price and quality of the product or service.
Research tells us that most consumers believe businesses should actively bring about social and environmental change. Harvard Business School reports that 77 percent of consumers are motivated to purchase from organizations committed to making the world better.
And that desire is felt more keenly by younger generations. That's the critical finding from Yale Centre for Business and the Environment's global survey of business students. Around three-quarters of participants said that business has a majority or equal role to government in tackling social and environmental crises.
Undoubtedly, Gen Zers and Millennials have a much higher level of social awareness than those that have gone before. Sustainability, poverty, human rights, and green practices are critical issues for them. And they are prepared to spend their dollars on brands with a similar worldview. They also choose to work for organizations that take the lead as corporate citizens and actively practice CSR.
Nowadays, investors are also increasingly basing their decisions on CSR credentials. According to one survey, 73 percent of investors report that efforts to enhance the environment and society affect their investment choices. Investors use what's called ESG (environmental, social, and governance) factors to determine how far advanced organizations are with sustainability. They want to put their dollars where it will do the most good.
Benefits Of CSR
There are sound competitive benefits to becoming a good corporate citizen and satisfying the simple need to make a difference. A comprehensive CSR strategy is an essential differentiator for you in the marketplace. And it enhances your appeal to the increasing numbers of socially conscious consumers and employees.
But it doesn't stop there. A robust CSR agenda offers a host of other benefits:
an improved brand reputation
increased employee retention
more effective recruitment
increased customer loyalty
more cost-effective, sustainable operations and green practices
Finally, remember the impact you will make on society and the world.

Corporate Citizenship Examples
You may think it's easy for big corporates to make a difference with their wealth of internal resources. But what about my small company with just a handful of employees? What can we do?
No one expects you as a small business to implement the same layers of policy and procedures as a large corporate. However, your stakeholders, investors, customers, and employees will expect to see some evidence that you are socially responsible.
And here's the good news. It is possible to be a good corporate citizen without breaking the bank or investing too much time and effort. Here are some simple ways smaller organizations can be active on the CSR front.
Here are five broad categories where smaller companies can make a positive CSR contribution:
1. Environmental Projects
The environment is a primary focus of CSR. Consider ways your business can reduce its carbon footprint and CO2 emissions. Possibilities include:
Install LED lighting for a more energy-efficient form of lighting and save your precious business dollars
Replacing equipment or manufacturing and production processes with energy-efficient or low-pollution technology
Introduce a paperless office with an intranet or greater use of digital files. And cut down on unnecessary wastage of paper
Ban single-use plastic bottles and cups in the workplace
Encourage staff to cycle, walk, or bus to work
Recycle business waste wherever you can. Introduce workplace recycling bins and actively recycle any waste from manufacturing processes
Use ceiling fans rather than air conditioning. Air conditioning is a hefty power consumer. If your workplace is prone to hot temperatures, using ceiling fans instead of air conditioning will significantly reduce energy consumption. Furthermore, you will cut down on nasty CO2 emissions
Conduct an energy consumption audit. This will help you identify where savings can be made and provides a benchmark of where the business is currently. Once you know where you are falling short, you can develop a more sustainable strategy in the future
These are just some steps your business can take to become an excellent environmental corporate citizen.
2. Philanthropy Projects
Another way you can be socially responsible is by donating money, products, or services to social causes. Here are some easily implemented ideas to consider:
Give away unwanted or outdated desktop computers to local charities or not-for-profits.
Share your knowledge and expertise or provide discounted products and services to charitable groups.
Involve employees in fundraising for a good cause. Encourage employees to dress down on casual Fridays, bike or walk to work, and donate to charity.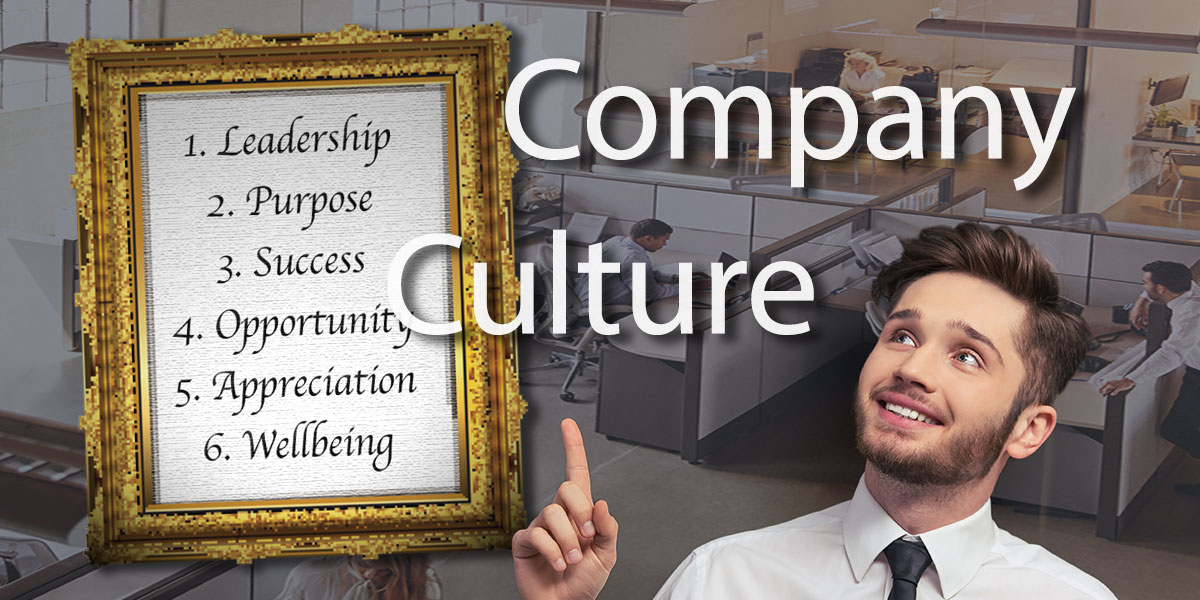 3. Ethical Labour Projects
Treating employees fairly and ethically should be a CSR responsibility of all employers. This is especially so for those companies that operate in international markets, which may have different labor laws from the US.
Many companies have made significant efforts to build diversity and inclusivity in their company cultures. Simple things like providing ramp access for wheelchair users, auditory and visual safety alarms, and large-print emergency and safety instructions make a big difference. Providing a prayer room, gender-neutral bathrooms, or adopting a pay equity policy are other ways to demonstrate CSR.
If you have already made advances in ethical labor practices, why not focus your diversity and inclusion efforts on customers? Many businesses now take that extra step by examining how their marketing and customer communications reflect diversity, equity, and inclusion.
4. Volunteering Projects
Volunteering events are great ways to demonstrate your commitment to CSR and give back to the community. Ideas to spark your thinking include the following:
Participating in community beach or park clean-ups
Helping at a soup kitchen or local homeless shelter
Becoming a board member of a not-for-profit
Collecting for a charity
Online mentoring and upskilling for charities and not-for-profits
Encouraging staff to do good deeds without expecting anything in return is great for team spirit and company morale. Even better, it will enhance your reputation as a caring and socially conscious company.
5. Employee Health And Wellbeing Projects
The pandemic firmly thrust employee health and wellbeing into the spotlight. Companies are grappling with new expectations around their roles and responsibilities toward employee health.
And it makes good business sense. Companies have much to gain from a committed, healthy, and safe workforce. A culture of health helps you attract and retain top talent. And it enhances employee engagement. Best of all, it improves workplace safety and productivity with reduced sickness and absence. Focusing on health ensures a resilient, agile workforce to face future challenges.
Here are some projects to consider that will impact employee health and wellbeing:
Offer flexible or hybrid working to relieve pressures on workers' personal lives
Ensure your staff members' comfort with ergonomically designed desks. And don't forget your remote workers
Promote healthy eating with nutritious workplace snacks
Encourage work-life balance and team spirit with regular online or in-person socials
Provide occupational health support or introduce a company health insurance policy
Foster a culture of safety at work by providing training, equipment, and resources for employees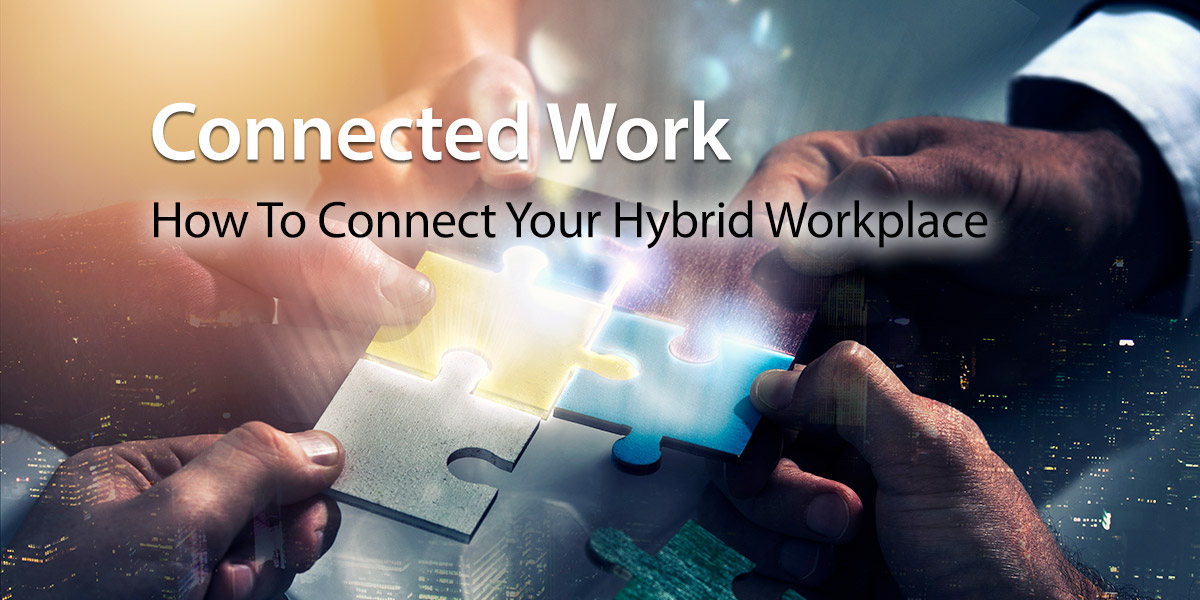 Best Socially Responsible Companies
We have given you plenty of food for thought with the ideas discussed above. However, here are some additional ways companies are delivering on CSR. Use these to inspire and motivate your efforts.
Fast-casual salad chain Sweetgreen has an ambitious plan to be carbon neutral by 2027. The company has reviewed its entire supply chain to determine where emissions can be reduced. It's come up with a range of Earth-friendly Picks produced with the lowest emissions. Consumers can now make climate-friendly salad choices. The move has been hugely popular with customers who have embraced the idea.
Activewear giant Lululemon has taken great strides in exploring next-generation materials and reducing the environmental impact of clothing manufacturing. Among the initiatives are using polyester made from carbon emissions and lab-grown leather. Lululemon has also developed an Earth Dye collection using natural dyes from plant waste rather than synthetic ones.
Big-box retailer Target is committed to having 100 percent of its electricity from renewable sources by 2030. And a big part of that is installing rooftop solar panels, with 500 completed so far. The initiative has seen Target dramatically reduce its carbon footprint while saving big dollars on electricity costs.
Google has taken steps to reduce food wastage in the workplace. On-site chefs use scales to track food waste during preparation. Scales have also been set up in cafeterias so workers can see how much food they waste. According to Google, these simple initiatives have saved 6 million pounds of wasted food.
Sustainable home cleaning brand Ecos has reduced plastic and water use in its product range. It has developed a liquid-free laundry detergent. More than 50,000 gallons of water are saved each month, and plastic use has declined by 30,000 pounds a month. What's more, much less energy is used in shipping without the great weight of all that water.
Corporate Citizenship Trends In 2022 And Beyond
CSR is no longer an optional extra. Nowadays, businesses are expected to play a full role in making the world better. However, it's a constantly evolving agenda, so here's our take on what's on the horizon.
Greater Scrutiny Of Supply Chains
The supply chain covers all the processes involved in delivering your product or service, including logistics. Businesses need to examine their entire process – from sourcing to afterlife. You want to ensure it satisfies your social and environmental responsibilities.
Increasingly, this means vetting supply and channel partners and aligning with ones that share your commitment to CSR. Your reputation is at risk, so make sure your professional collaborations and partners stand up to scrutiny.
Less Greenwashing Or Greenhushing
Consumers have wised up to brands' overblown environmental claims. In 2021, 11 companies were called out for their dubious marketing. From planting trees in the desert to a paper bottle with a plastic lining, these companies were over-egging their credentials and were rightly exposed.
The pressure is on businesses for greater transparency. Be honest and open if you want to stay relevant and avoid being outed or, worse, prosecuted.
And it's OK to be a work-in-progress. Greenhushing is when companies downplay their sustainability efforts for fear of being criticized. However, it's not about perfection. Making consistent and sustained efforts on CSR is what's important here.
Increased CSR Reporting
Having a website page showcasing your CSR credentials is no longer enough. You need to back it with evidence. Demand for CSR reporting is only set to increase, so now's the time to start.
We have seen massive growth in CSR software designed to make the whole process easier. However, that's not always an option for cash-strapped SMEs. Prepare yourself by thinking about what you can track and measure. It might be CO2 offsets, kWh of energy saved, volunteering hours, expertise shared, or products donated. The main thing is to demonstrate what you are doing on CSR.
Stronger Emphasis On SDGs
Back in 2015, the UN developed 17 global sustainability goals. The Sustainable Development Goals (SDGs) have become the gold standard for driving action. The UN has set a deadline of 2030 for businesses to make a real impact.
It's a proven and familiar framework for consumers, stakeholders, and investors. And with the deadline looming, aligning your CSR efforts with SDGs makes sense. That way, you can more easily demonstrate your contribution.
Think Global And Act Local
It's fantastic if you take action to help save the rainforests of Brazil. However, making a local difference is just as important. And it's often a more achievable target for SMEs. Think volunteering, donations of time and expertise, or biking to work initiatives. Smaller projects that impact closer to home will be an increasing focus of CSR over the next few years.
CSR Strategy: Good For Business
The bottom line is that being a good corporate citizen is a win-win for most businesses. You will increase your appeal and brand authority with socially conscious consumers. And you also see more effective recruitment and retention.
Furthermore, you will positively contribute to society and add real value.
Only some companies have the resources at their disposal that the likes of Lulelemon and Google have. And while your business won't be able to donate the millions these big names can, the example they set can trigger some ideas about your contribution.
Taking steps to reduce water or electricity consumption in manufacturing is something every business can do. Another possibility is to donate time or a small percentage of net profits to worthy causes. And why not look into ethically sourcing supplies and materials? At the very least, businesses can introduce energy-efficient lighting or give away unwanted IT equipment to local charities.
Whatever you do, make sure that you let consumers know. Use your social media and customer communications to spread the word about your commitment to being a good corporate citizen.
Additional Resources On CSR And Corporate Citizenship
These are vast, constantly evolving topics, so here are some additional resources to help you.
About MyHub
MyHub Intranet Solutions provides easy-to-use cloud-based intranets. Our software ticks all the boxes for modern digital workplaces:
improved internal communications
increased collaboration
enhanced employee engagement
streamlined processes.
Get in touch today for a free demo or 14-day trial. And check out our blog for more insightful discussions on today's hit topics.