The easiest intranet to set up, no technical skills required, deliver your business and employee outcomes
Better Internal Communications

Drive Employee Engagement

Automate Business Processes

Improve Knowledge Management

Enhanced Team Collaboration

Deliver Support Team Objectives
Intranet Software Definition
Let's get started though with a definition of intranet software so we can be clear about what it means.
Intranet software is software that allows businesses to develop a private, secure network that can only be accessed by internal employees. Intranet software enables businesses to maximize operational efficiencies because in a single platform it contains all the tools staff members need to get the job done. Also a great enabler of internal communications, many companies are using intranet software to facilitate joint working and collaboration across teams.
What Are The Different Types Of Intranet Software?
There are several options open to you. Below we examine each one in detail.
Custom Build Intranet Software
Some larger companies with a dedicated internal IT resource have gone down the route of developing a bespoke intranet from scratch, hosted on the company server. While such an option ensures the intranet is a perfect match to your operational needs, it's not for the faint-hearted. You see, developing a custom build intranet from scratch requires a considerable investment of time and resources which are beyond most companies.
Off-The-Shelf Intranet Software
With this option, you download intranet software such as WordPress or SharePoint from the internet and then create your own intranet which is hosted on the company server. This option may be tempting for lots of companies as often the intranet software is free to download and is readily accessible. And if you already have a company server then it's even more appealing.
There are, however, some drawbacks to be considered before you jump in with this option. Although readily accessible and free, these types of intranet software can be quite complex and require considerable technical expertise. What's more, the free core offering often needs to be supplemented by plug-ins and add-ons to achieve the functionality you require. As well as adding to the complexity, these extras can cost so that the 'free' intranet software soon becomes an entirely different beast.
With this option, you download intranet software such as WordPress or SharePoint from the internet and then create your own intranet which is hosted on the company server.
This option may be tempting for lots of companies as often the intranet software is free to download and is readily accessible. And if you already have a company server then it's even more appealing.
Hosted in the cloud by dedicated intranet providers, with this option businesses customize pre-built intranet templates to create their own, unique intranet site.
Cloud intranet software is a great choice for those who may be less confident with new technology as it is intuitive to use and super easy to set up. What's more, unlike the other options we've looked at, the cloud intranet provider retains responsibility for backups, updates and ongoing security. So, that's definitely one potential major headache taken care of for you.
However, perhaps the major benefit cloud intranet software presents is in its flexibility. Hosting intranet software in the cloud means that all the great tools and features can be accessed 24/7 from any location via an internet connection. In today's flexible workplaces, this is a significant advantage.
If you would prefer to watch video content to get a feel for what the different types of intranet software are out there and the benefits associated with implementing it for your organisation. We have put together a number of video to help you get started.
What is an Intranet? What is Intranet Software? What Purpose Does An Intranet Serve? What is An Intranet Site? We answer these questions and more about Intranets.
40 reasons why every business needs one. Do you want to improve efficiency, productivity, and performance? Here are 40 reasons why every business needs an employee intranet.
How To Create An Intranet
A comprehensive beginner's guide on how to create an intranet. We identify all the steps involved from the start of the process to the launch of your brand new intranet and beyond.
Guide to help you get your intranet project started. Common issues, questions, definition, benefits, costs, intranet software types, features and factors to make your intranet a success.
When it comes to intranet services, what's the best option? Should you do it yourself or hire an intranet developer?
The essential guide. What are the advantages of using an intranet? What are the advantages of using an extranet? Identifying common ground, use cases, help and advice.
Armed with a better understanding of the different types of intranet software available in the market, let's now turn our attention to what you want your intranet to achieve.
Which Type Of Intranet Software Is Best For My Business?
For most businesses there is some issue or pain point that has arisen which has sparked an interest in intranets as the solution. Often it's an identified weakness in internal communications. Maybe it's a desire to break down information silos and encourage better joint working. For others it's a realisation that employee engagement needs to be improved.  Or perhaps the driving force is the need to find efficiencies in operations with automated workflow processes. Whatever the case may be, it's important that you set clear aims and objectives for your intranet from the start. This will make the process of matching and selecting the best intranet software for your company a much easier task.
As an organization it's worthwhile spending time on determining what the priorities are for your intranet. One way to do this is to conduct an intranet needs analysis. Ask staff for their views on what information and tools an intranet needs to have. Supplement this with more detailed consultation with a series of focus groups. Or why not consider undertaking a task analysis to really dig down into how staff are currently completing work processes in your business.
And for those companies that perhaps only have a handful of staff, then consider holding a brainstorming session with colleagues. Use their collective wisdom to examine how intranet software could support efficient and effective working within the business.
To help you get started on an intranet needs analysis, in the sections that follow we identify some of the common issues faced by different types of businesses. After all, being clear about what your needs are will help you identify the right intranet software for you.
Intranet Software For Startups And Small Businesses
Cost will be an important consideration for these types of businesses. With limited finances, a cost-effective solution is top of the list of requirements. In addition, having a small number of employees means that there is a limited amount of internal resources available. Therefore, these businesses will also be looking for an intranet solution that is quick and easy to set up and manage on an ongoing basis.
When it comes to pain points the intranet software needs to address, the number one priority is often connecting with remote workers. Many startups and small businesses utilize the services of a virtual team of remote workers and freelancers. And so team communications and staying connected can be a challenge. For these types of companies, intranet software that promotes internal communications, connects employees in a social intranet and that can be accessed remotely will be essential.
What's more, these businesses will be looking for a solution that is flexible and adaptable and can grow alongside the company. Investing in a technological solution is a big deal for startups and small businesses and they will want a platform that they can stick with in the long term.
Intranet Software For Larger Businesses And Corporates
For larger companies and big corporates it's often information needs that tops the list of pain points. Managing and sharing information across several layers and many teams, departments and even office locations has its challenges. These types of companies will be looking for intranet software that streamlines and facilitates the sharing of complex information and data streams.
Another potential pain point as organizations grow is the management of business processes. Reporting requirements, compliance recording and simply getting everyday things done, such as ordering supplies and equipment or even managing holiday requests from staff, requires an enormous amount of form filling and paperwork. And often these business processes are being completed via cumbersome paper- or email-based systems. The potential for important documentation to get lost or for errors to creep in is huge. Intranet software that can automate these businesses processes making for quicker and more accurate transactions will be of great interest to these types of companies.
Employee engagement is also another potential pain point for larger companies and corporates. With hundreds or even thousands of employees perhaps located in different towns and states, promoting a common company culture as well as maintaining employee engagement is often a real challenge. These types of businesses will be looking for intranet software that supports employee engagement with features such as company and team news pages or blogs, employee self-service, staff directories and profiles as well as a survey functionality.
Intranet Software Deployment Checklist
The following handy checklist will enable you to quickly and easily compare different intranet solutions and providers and will help you make a final decision. The simple tick-box type format means that you can see at a glance which intranet software option is a match for your business.
INTRANET SOFTWARE DEPLOYMENT CHECKLIST

 

 

Priority Area

Intranet Software Option 1
Intranet Software Option 2
Intranet Software Option 3
Intranet Software Option 4
Price

$
$
$
$
Is the price all-inclusive?
Is it fixed?
Does it include ongoing support?
Set Up
Is the intranet software easy to use?
Can you easily set up the intranet without any great technical knowledge?
Is there help and support readily available?
Is the intranet software customizable with your own brand?
Does the intranet software utilize pre-built intranet templates?
Ongoing Management
Can you easily add and delete users?
Is it possible to set up permission rights and restrict access to sensitive information?
Is it a straightforward process to create, edit and delete content, images and videos?
Modules & Business Tools
Does the intranet software have the right mix of tools & features to address the needs of your business?
Are the modules and business tools inclusive or will you need additional plugins?
Can you use the intranet software to create customized automated workflow processes?
Can you bulk upload and download documents and data?
Is it possible to share documents and files internally and externally?
Does the intranet software allow for collaboration and joint working across the business?
Are social intranet features inclusive with the software?
Are news pages and blogs an integral feature of the intranet software?
Does the intranet software incorporate features that will enhance employee engagement?
Security
Is the provider responsible for ensuring the security of company data on the intranet?
Does the intranet software incorporate advanced security features such as SSL?
Are you able to securely share files and information internally and externally?
Mobile Access
Can the intranet be accessed remotely?
Is the intranet software mobile responsive?
How well does the intranet software perform on smartphones and tablets?
Fit For Purpose
Is the intranet software fit for purpose in your business?
Intranet Software Fit For Purpose
The bottom line is indeed whether the intranet software is fit for the purpose you intend within your business. And this intranet deployment checklist will help you make that assessment.
For some larger organizations with unlimited resources and a dedicated internal IT team, then a custom build intranet may be a feasible option. And for others, creating your own intranet with off-the-shelf intranet software may well be the way to go.
However, for the majority of businesses – both large and small – cloud intranet software will tick all the boxes we have identified above. The truth is in terms of simplicity, ease of use and ongoing management, cloud intranet software is hard to beat. With comprehensive functionality, it also offers flexibility and adaptability as features and tools can be swapped in or out, designs can be customized to your branding and the platform can grow alongside your business.
For most businesses cloud intranet software will most definitely be fit for purpose and will in fact deliver so much more. Interested in exploring the possibilities? Get in touch with us here at MyHub and take a no-obligation tour of our cloud intranet software.
Intranet software can be used to solve as number of Business Challenges.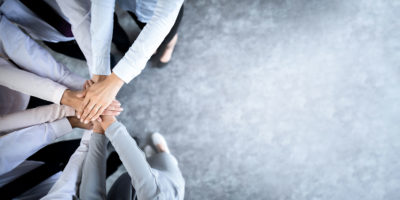 Intranet Software Library
We don't need to tell you how critical communication is to your organization's success. It's the glue that binds all staff together. However, many businesses mistake information sharing for communication. You may have a cutting-edge CEO vlog and multi-media staff...
Intranet Design Resources
Intranet Design The Ultimate Guide
Guide to help you get your intranet project started. Common issues, questions, definition, benefits, costs, intranet software types, features and factors to make your intranet a success.
The design of your intranet could well be the difference between success and failure. In this video, we provide a snapshot of 17 intranet examples to help you with your own project.
Create A Company Intranet Without Coding Skills
Guide to help you get your intranet project started. Common issues, questions, definition, benefits, costs, intranet software types, features and factors to make your intranet a success.
How To Create An Intranet: The Ultimate Step By Step Guide
If you are looking to create a company intranet in the near future, then this article is essential reading.
Intranet Design Made Simple For The Time Poor Executive
If the daunting prospect of having to design an intranet is holding you back from implementing one in your company, then help is at hand.
Designing Your Intranet: Working Towards Perfection
When it comes to making sure you've got a top-notch, fully functioning intranet, your intranet design is a vital part of the building process.
Intranet Software Suppliers
To help you find the best intranet software for your organization, we've put together a selection of the the top intranet suppliers for you to check out below. If you'd like in-depth assistance with choosing an intranet software vendor, we also have free guide How To Select The Best Intranet Supplier. This guide contains 32 questions to determine how easy it is to implement the provider's intranet platform.
Build an intranet quickly and easily with MyHubs cloud-based intranet software. Whether you are looking for an intranet for small business or a corporate, we cater for all company sizes. MyHub is a low-cost intranet solution that provides an out of the box intranet with a range of powerful business tools designed to improve internal communications and employee engagement. Such as staff directory, profiles, secure login, mobile friendly, document/file storage, blogs, forums, custom pages.
Bring your workforce from disjointed to connected. The Jostle intranet helps your people understand their company culture and find the information they need. Jostle's cloud-based simple intranet solution; the next-generation intranet that improves employee engagement and internal communications.
Get everything you need built in for one affordable price. Every single day of the year, GreenOrbit teams around the world create intranets & portals that propel organizations to new levels of productivity.
Igloo enables organizations to solve business challenges & foster a strong corporate culture through our intranet software & solutions. Igloo enables organizations to move beyond a traditional intranet to a digital workplace; a destination that brings people and resources together to solve critical business challenges — and cultivate a strong corporate culture.
Share and manage content, knowledge, and applications to empower teamwork, quickly find information, and seamlessly collaborate across the organization.
Bitrix24 is a social enterprise platform. It is a united work space which handles the many aspects of daily operations and tasks. 
Connect your enterprise by transforming how your business communicates. Engage your employees and create a more productive workplace.
Whether your workplace is on-site, remote, or a hybrid of both, ThoughtFarmer's intranet software keeps your employees productive, informed, and engaged.
LiveTiles is a workplace technology company offering expertise and software products designed to boost productivity, innovation and employee engagement in your workplace.
Improve Employee Communications
Reduce the number of lost conversations sent via email. Provide you employees with a single hub where there can stay up to date and with the latest internal communications. 
Newsfeed
Keep everyone informed with updates sent directly into employees' feed.
Activity Wall
Share the latest company updates with a modern, social feel.
Blogs
Easily publish leadership and employee-written blogs company-wide.
Forums
Capture feedback, share ideas and problem-solve via company forums.
Newsletters
Create visually-rich content to engage and update your team on company news.
Notifications
Tag employees with tasks, reminders or FYIs. Automated email notifications.
How to Set Up an Intranet FAST in 5 Simple Steps
Step 1: Start Free Trial (30 seconds)
Step 2: Select Your Brand Colors, Upload Logo (20 seconds)
Step 3: Add Pages Using MyHub Templates (20 minutes)
Step 4: Add Your Own Content (2 hours)
Step 5: Launch to Staff (10 minutes)
Give Your Employees The Tools They Need
Enhance your cross-department and team collaboration sharing and engagement no matter where your employees are geographically located.
Staff Directory
Multiple search options to locate expertise; connect knowledge and people.
Company Policies
Improve compliance rates and internal understanding of critical policies.
File Sharing
Find, file and collaborate via the secure Document Exchange.
Smart Search
Locate information in a quick click using the advanced Search feature.
Sales & Marketing
Equip your sales and marketing teams with the latest and greatest assets.
Shared Calendars
Co-ordinate schedules and manage time better. Create open events.
Comments
Share valuable feedback and insights with staff that won't be missed.
Looking for inspiration around the potential benefits to your organisation from implementing a cloud-based intranet, check out these intranet software success stories.
Increased profits and reduced stress levels don't usually go together. But that's exactly what business owner Lisa Johnston has achieved since launching an extranet service for her clients four years ago. Background  Lisa Johnston is the founder and co-owner of...
read more
The UK-based recruitment consultancy, Kenect Recruitment, is all about 'kenecting' employers with temporary and permanent staff across transport, industrial and commercial settings. Operating a franchise business model and with 14 local offices throughout the UK,...
read more
Guthrie Bowron are New Zealand's home decorating specialists. They offer Kiwis everything they need to refresh their homes, as well as advice from experts in every store. Their vision is to be New Zealand's most inspiring home decorating destination, helping Kiwis...
read more
Based in Australia, Turnbull Hill Lawyers have been long-time users of the MyHub intranet platform. 'We did a lot of research before choosing MyHub,' advises Melissa Burrows, HR/Operations Projects Officer/Paralegal. 'The other products on the market were extremely...
read more
A long-established global family of hotels, Best Western Hotels & Resorts in Scandinavia is a brand that's known and trusted throughout the world. It's certainly a big player in Scandinavia with over 150 hotels situated in Sweden, Denmark and Norway. However, with...
read more
With staff members spread all over the large state, communication was an issue for Idaho Lottery. Employees and sales reps often spend time out on the road and so the sharing of information securely was another concern. Keen to implement a technological solution that...
read more
Intranet Software Design Tools
Your intranet comes straight out of the box pre-setup ready for you to put the finishing touches to it. Simply add your pages, content, users, logo and preferred colours and you'll be ready to go. MyHub has been built with the non-technical user in mind. 
Branding
Enrich your internal brand with full color, image, logo and CSS customization.
Administration Tools
Create and setup new pages with our easy to use of row and column controls. Then simply drag n drop your modules onto your page. No technical skills required. Adding and managing users is also breeze.
Template Library
Vast choice of super-useful, pre-built templates, saving you time and money.
Auto Workflows
Improve processes and save time with automated request and approval forms.
Automated Forms
Create embeddable digital forms for workflows and data collation. 
Metrics
Learn, report and act on the data derived about your staff's intranet usage.
Microsoft Office 365
Easily embed Office 365 applications, single sign-on, plus Azure Active Directory integration.
Google G Suite
Easily embed G-Suite applications, single sign-on.
Salesforce
Add leads, contacts, cases and accounts.
Single Sign-on
Simplify the way your users connect.
Box
Access and share documents from existing apps.
Business Problems Solved Using Intranet Software
How To Share Ideas In The Workplace. Team sharing ideas, why it's important, what is an idea sharing platform, at work with an intranet and important features that support idea sharing.
Definition, benefits and drivers of employee engagement. HR initiatives, how to motivate and inspire employees, understanding company objectives and the individual's contributions. Safeguarding company culture, appreciating staff and their contribution and HR's role in
What does effective collaboration look like? Team collaboration in the workplace is often taken for granted. Employers tend to assume staff have a natural ability to get along with each other, collaborate effectively, and produce successful outcomes. So, does your team have the required workplace collaboration skills?
Why are employee profiles important? Employee profile examples, how to write one, and common practices.
Portal software improves business relations. We run through the different portal software features and provide examples of how different industries use them. We also cover the benefits of portal software for teams and employees.
Stop company knowledge walking out the door when an employee leaves. Create a team-learning culture for continuous improvement. Save time and prevent staff from reinventing the wheel.
Intranet Software Implementation Resources
Intranet Evaluation Checklist
View our handy tick-box sheet to help you compare different intranet solutions and choose the right one for your business. Get started with an initial needs analysis.
Practical advice on how to plan your intranet. Covering topics such as developing a site map, phases, stakeholders, actions list, rules, training, launch and maintenance.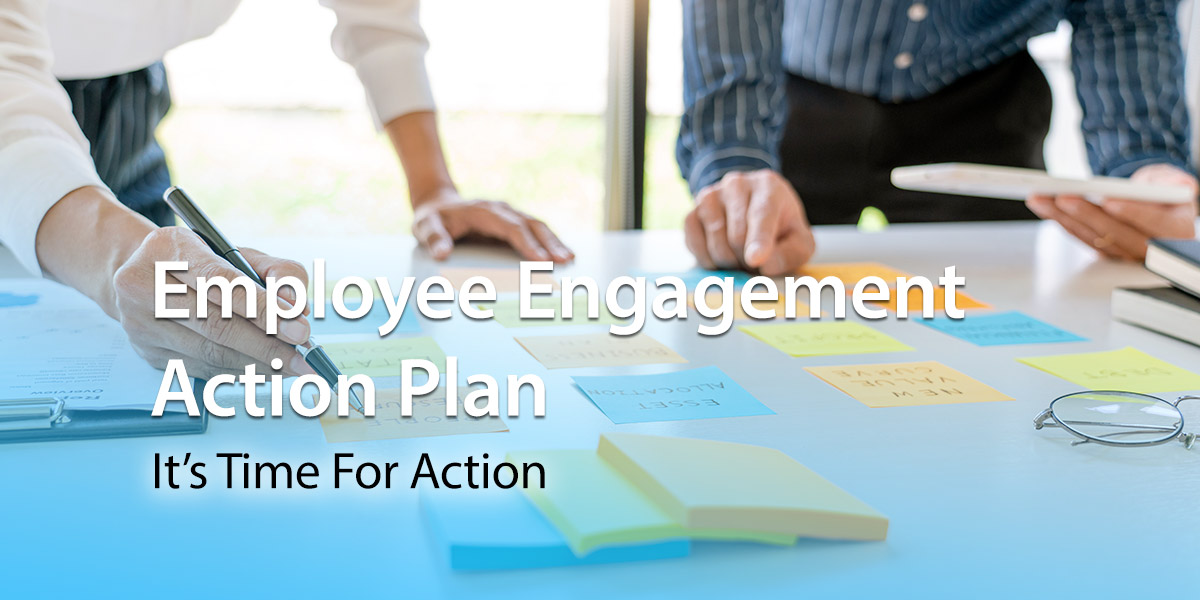 If your organization is looking to make a real difference to employee engagement then an action plan is the perfect tool to get you started. What detail is involved? Key actions you may wish to consider and accountable targets.
We look in detail at how exactly automated approval forms processes would work on an intranet before we then go on to look specifically at the efficiencies to be gained from doing so.
A first step to unraveling the world of intranets is to gain an understanding of the language and terms involved.
In this 30-minute webinar, presented by one of our very own Intranet Experts, we show the exciting new features available.
Different departments all face different business challenges. For some it's all about building and distributing knowledge base style content such as policies. For others it might be about having the right tools so that they can engage efficiently with the rest of the business. There are so many different scenarios and requirements, it can appear to be quite daunting.
Marketing & Communications
Frequently Asked Intranet Software Questions
Top Rated in Customer Reviews
Start Your Free Trial Now