Once dismissed as clunky, dull document libraries, intranets sometimes got a bad rap. However, the reality is intranets have evolved since those early days. A modern intranet is a vibrant, dynamic corporate hub. They are far removed from the static information repositories of old. Anytime, anywhere access ensures employees can connect, share and communicate even in today's complex, hybrid workplaces.
So, if you have written off the humble intranet as a past relic, it's time to think again. Here we explain all you need to know about the modern intranet. This post sets out the advantages and all the essential features. Carry on reading to explore how modern intranets will help you work faster, smarter, and better than ever before.
Definition Of Traditional Intranet
Traditional intranets first made an appearance back in the 1990s. In those days, the intranet was little more than an internal website. The user experience was almost an afterthought, and content was often outdated and plagued by broken links. Here are some of the tell-tale characteristics of traditional intranets:
Bespoke development and set up plus on-premises hosting
Top-down information distribution and communications
Limited options for interaction or personalization
Desktop UX and no mobile optimization
Inadequate search function
Limited upscaling – once the system went live, the software was rarely updated
For workers, the whole experience was a chaotic nightmare. Unsurprisingly, the intranet quickly became an irrelevant information graveyard in many companies.
Thankfully, the modern intranet is an entirely different beast. Let's explore the features and benefits of modern intranets.
What Is A Modern Intranet?
Unlike their traditional counterparts, modern intranets have a very different look and feel. The primary focus of modern intranets is users. New generation intranets are all bout delivering a superior employee experience. The essential characteristics of modern intranets include the following:
Cloud hosting
Out-of-the-box intranet software with simple setup and management tools
Engaging consumer UX
Interactive features and options for personalization
Mobile optimization
In-built features and business tools that go beyond document sharing
Integration and gateway access to enterprise apps
Advanced search capability
Options to customize, adapt and scale to suit your company's needs
Advantages Of A Modern Intranet
Modern intranets are better suited to today's digital workplaces. Teams that once sat in the same building are more likely to be distributed. A modern intranet ensures workers have all the tools they need to complete daily tasks wherever they are located. Plus, it provides an engaging employee experience that keeps staff coming back. With the worldwide impacts of the Great Resignation hitting businesses hard, modern intranets offer many advantages. Here are just some of the benefits of an intranet:
Improved Productivity For All Workers
Employees can achieve more, faster. They can easily find information, complete business processes online, and quickly share knowledge and expertise. Modern intranets ensure frontline, mobile, and remote workers access the same rich functions as desk-based colleagues.
Smarter Communications
Traditional intranets were all about top-down messaging. Not so the modern version, which supports multi-directional, two-way communication. Team chat, blogs, and social features give staff a voice within the organization. Even water cooler conversations can continue remotely with #timeout channels. Your remote and on-the-go workers remain in the loop, embraced by a strong company culture.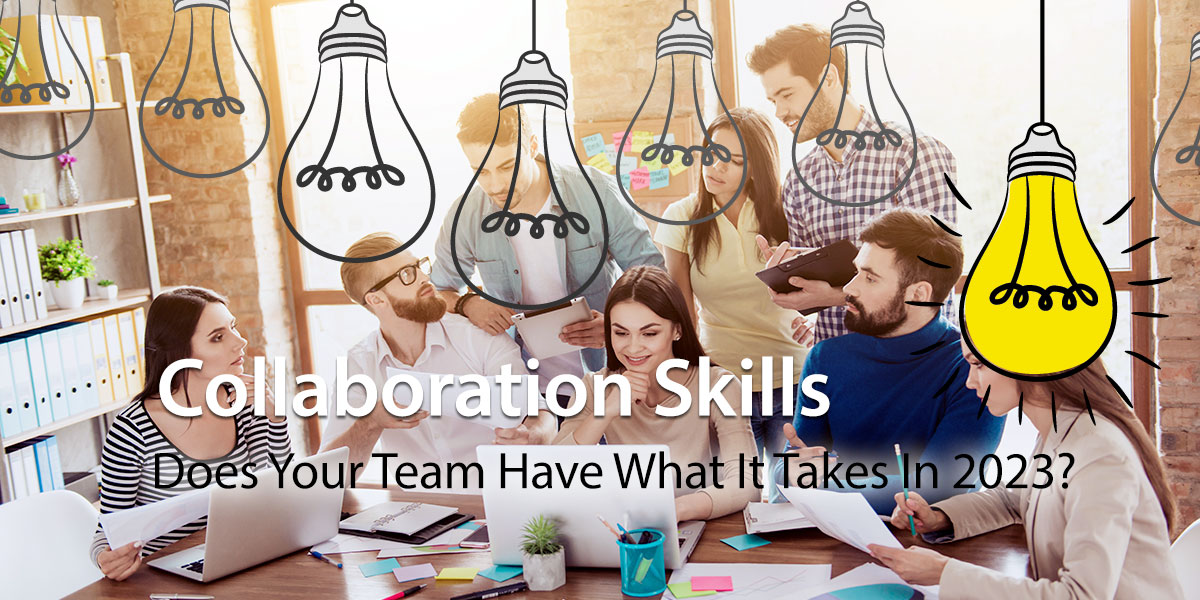 Streamlined Collaboration
Modern intranets make communicating and working together a whole lot easier. Business IM, private project forums, and automated workflows support more effective collaboration. Even better, you can integrate modern intranets with cloud solutions such as Google Workspace, Office 365, and Salesforce.
Simplified Knowledge Sharing
The latest intranets help unlock internal expertise. Social features, including liking, sharing, #channels, and @mentions, are engaging ways staff can share knowledge. Furthermore, employee profiles connect workers to each other and company expertise.
Improved Rates Of Employee Engagement
Personalization is a powerful feature of modern intranets. Users can follow trending issues, #channels, and colleagues based on their interests. This ability improves the relevancy of content and apps. Modern intranets boost employee engagement with a comprehensive set of tools and personalization options.
Seamless Gateway Access
Modern intranets offer single-sign-on access to all your company's enterprise systems. Whether it's Office 365, Dropbox, or Salesforce, employees need just one login. The modern intranet does away with multiple screens and flicking between several apps. Your workers save valuable time and effort, creating productivity gains for the business.
Cost-effectiveness
Modern intranets are a cost-effective solution. Unlike traditional intranets, contemporary versions come without the costs and hassle of hosting and maintenance. Plus, out-of-the-box intranet templates make deployment a breeze.
Agility
Modern intranets can scale alongside your business with unlimited users and data storage. Plus, the product is constantly refined and improved by the intranet provider. Customization and personalization mean you can adapt the software to suit your needs.
Little Or No Training Is Required
Best-of-breed modern intranets use an easily recognizable, intuitive interface. Most employees pick up the basics in a short space of time. And minimal training will see them take full advantage of all functions.
Essential Features Of A Modern Intranet
So, if you are in the market for a modern intranet, what are the essential features to look out for? There's a ton of providers out there. And selecting the right option can be an overwhelming choice. Best-of-breed platforms like MyHub's have several common features. Here are the top six must-have features for a modern intranet.
1. Personalization And Customization
A modern intranet should reflect your unique brand. Make sure your intranet offers full support for colors, logo, fonts, and CSS customization. Also, check that workers have opportunities to personalize intranet data so that it's more relevant. Social intranet features are also essential. Follow-me functionality, activity walls, tags, and even emojis give employees more control over the content.
2. Mobile Optimization
These days it's not enough for your modern intranet to be mobile-friendly. It must also be optimized for mobile devices. Smaller screens and touchscreen interaction mean your mobile intranet may look different from the desktop version. However, it needs to have the same rich functionality so that frontline, on-the-go workers can be productive and responsive.
3. Advanced Search
You want to make it as easy as possible for workers to locate information and data. A robust search engine is a must-have. Modern intranets have intuitive search capabilities that improve information discovery and relevancy. Results filtering and quick previews ensure staff find that nugget of data in next to no time.
4. Integration With The Enterprise Apps You Already Use
Modern intranets already come with a comprehensive set of features to improve workplace efficiency and effectiveness. Here are just some of the tools you can expect:
Corporate calendars
File and document sharing
Newsfeeds
People directory
Activity walls
Surveys and quizzes
However, staff will need to use other apps from time to time to complete daily tasks. Whether it's Google Workspace or Salesforce, check your modern intranet integrates with the apps your company uses. You will make employees' daily work simpler. And at the same time, you will boost productivity and collaboration.
5. Comprehensive Analytics
Traditional intranets typically don't have much in the way of user analytics. By contrast, modern intranets provide a dashboard of unified metrics. Every user interaction is captured across all channels and systems. These give a clear picture of how staff are using the intranet. Furthermore, analytics allow you to measure the success of communication or business initiatives so you can optimize the intranet's performance.
6. Easy Navigation And An Engaging UX
The UX is at the heart of the latest generation of intranets. You should expect an engaging, very visual interface. And a clean, uncluttered look with easy, responsive navigation is vital.
The success of your modern intranet often rests on the quality of the UX. Be sure to take advantage of any free trials or demos so you can test out the software before committing. Also, double-check the UI really is mobile optimized.
Tips On How To Select A Modern Intranet Provider
There are hundreds of modern intranet providers in the marketplace. The essential features we identified earlier will help you identify a shortlist. However, your relationship with the provider is also important. Here are some tips to assist in selecting a provider that's a good match for you.
Ongoing Support
Customer service is a crucial aspect of any buying decision. Some providers like MyHub offer unlimited 24/7 help and support at no extra cost. We also provide post-launch assistance and training. Make sure you read the fine print to be confident the support available suits your operations.
Proven Track Record
The glowing testimonials on the provider's website only go so far. Check out the supplier's credentials on independent review sites like Capterra or Gartner. These reviews provide honest, warts-and-all assessments of the software.
Dedicated Design Service
Modern intranets are designed to be super-easy to set up. However, sometimes time and resources are in short supply. MyHub offers a specialized design service. Our expert intranet designers will develop a beautifully designed modern intranet tailored to your needs. All you need to do is go live.
Check out our dedicated blog on how to select the best intranet supplier for more tips and advice.
Modern Intranet: Main Takeaways
If you had a bad intranet experience in the past, you might be surprised by how far the software has come. The modern intranet is a distant cousin to the traditional platforms of old. Designed to meet the needs of today's workforce, modern intranets are vibrant and dynamic. They operate at the heart of organizations, ensuring staff are connected and engaged.
Automated business processes, streamlined collaboration, and social features make modern intranets a hit with workers. And they are also a sure-fire hit with your bottom line. Improved productivity and more efficient working will impact company profits.
If you are sold on the idea of a modern intranet, here are the essential features to look out for:
Personalization and customization features
Mobile-first design
Robust search engine
Integration with popular cloud apps
Comprehensive user analytics
Engaging UX/UI and simple navigation
And when it comes to selecting an intranet provider, do your homework. Check out customer reviews on independent websites. You want to make sure the software does what it says on the box and is easy to set up and manage. Furthermore, double-check the help and support offered by the provider meet your expectations.
If you are in the market for a modern intranet, get in touch with the friendly MyHub team. Our cloud-hosted modern intranets are used by companies of all shapes and sizes around the world. Find out why MyHub's intranet software is so highly rated with a free demo or 14-day trial. Work faster, smarter, and better with a modern MyHub intranet. Get in touch today.