Defining objectives and setting goals are part and parcel of every business. After all, you would never dream of leading your sales team without a clear set of targets. Similarly, quality control measures swiftly resolve defects in your manufacturing processes. However, when it comes to employee engagement goals, things can get vague. And here's the deal. Employee engagement means different things to different people. And that's why it's even more critical to have robust goals and targets. Otherwise, how can you ensure employee engagement makes a difference to your business?
Employee engagement requires the same goal-oriented approach as other business areas. So, focus on developing smart goals rather than congratulating yourself for just emailing the employee survey.
However, getting started can be hard when time is in short supply, and there's no clear sense of direction, right? If employee engagement goal-setting sent you into a panicked Google search, we are here to help. We share five simple best practice tips to inspire and motivate.
This post is essential reading if you want to kickstart employee engagement. And there are a ton of valuable tips if you want to refocus a program that's lost its way.
1. Identify Your Overall Employee Engagement Goals
Too often, organizations have vague goals and objectives for their programs. Usually, it's simply an idea of increasing the overall engagement rate. However, you need a much clearer sense of what employee engagement means to you to succeed. Get senior managers and executives on board and brainstorm your goals. After all, engaging employees starts at the top.
Maybe it's about being an employer of choice so that you can handpick the best talent. And It's well understood that engaged employees deliver superior customer service. So, perhaps employee engagement for you is more about improving customer satisfaction. Or maybe the primary motivation is increasing employee retention. Perhaps you've had a history of high turnover and want to buck the trend by engaging with workers.
And don't forget, your priorities will change over time. This year, staff retention might be the top priority. Once that has been addressed, your organization may have another focus. Perhaps you want to build a high-performance culture or reduce absenteeism. Employee engagement isn't a sprint. It's a marathon.
And while there will be overarching organizational objectives, your people are bound to have their own ideas. And there's only one way to find out what they are – ask! If you are serious about engaging with workers, you need to hear what they have to say. Otherwise, you run the risk of disengagement or employees looking elsewhere for opportunities.
2. Conduct An Employee Survey
Staff surveys tick several important objectives all at once, including the following:
Gather workers' feedback, insights, and views
Give your people a voice
Enhance the employee experience
And it also hits the spot when it comes to business objectives:
Measure and track your progress on engagement
Benchmark where you are at compared to the competition
Drive company growth
Identify areas for improvement
The good news is you don't need expensive consultants to get a survey up and running. You can use your company intranet or the many online tools and create your own.
Increase participation by keeping your survey short and sweet. It should take no more than ten minutes to complete, or your dropout rate will impact the reliability of the results. If you find you have too many questions, why not supplement your main survey with pulse checks on specific issues.
One final tip on employee surveys: Be sure to make them anonymous. That way, you are more likely to get workers' honest feedback.
Check out our dedicated blog, Employee Surveys: How To Get Started, for all you need to know.
3. Develop Smart Employee Engagement Targets
So, you have identified the primary focus of your employee engagement program. And you have worked up some overall objectives. Now it's time to develop specific targets.
Don't fall into the trap of setting unclear targets like improving staff feedback or achieving better results in the staff survey. Set yourself up for success by making your targets SMART: specific, measurable, attainable, relevant, and time-bound.
Say, for example, your main focus is reducing absenteeism. Be explicit about what you are trying to achieve. Instead of setting a target like cutting down on staff absenteeism, how about the following: Reduce employee absenteeism by two percent each month by year-end. This target makes it clear what's required and by when.
And be sure to also set milestones and KPIs for each target. That way, there's clear accountability, and you can more easily track progress.
4. Identify Success Measurements
There's no point in setting employee engagement goals if you can't easily measure their impact. Your program should be data-driven so you can monitor its effectiveness. Data also supports you in making more informed decisions about priorities.
Furthermore, make sure executives and managers act on the data. Failing to deliver on survey results is probably worse than not seeking feedback. Workers will quickly lose trust if they believe management is simply paying lip service to employee engagement.
Your staff survey will deliver a host of valuable baseline data. And you can track progress over time.
Depending on your overall goals, other possible measurements include the following:
Staff turnover rates
Employee retention rates
Levels of absenteeism and sickness
Employee net promoter score
Customer acquisition and retention data
Customer satisfaction surveys
Productivity and profitability data
Furthermore, employee engagement goals should be a standing agenda item at board and senior management meetings. Doing so holds the organization to account. And it also confirms to staff the importance you attach to the program.
Employee Engagement Best Practices
The four steps we have shared will kick start your engagement program or revitalize an existing one.
And to make things even easier, below are some sample engagement goals and suggested success measures. Use the template to work up our own effective employee engagement goals.
Remember, it's best to focus your activities on a couple of areas. Being overly ambitious and trying to achieve too much can be counterproductive.
For many companies, the top priorities for employee engagement are customer satisfaction, employee retention, and company culture. Let's dive in and see what your goals might look like.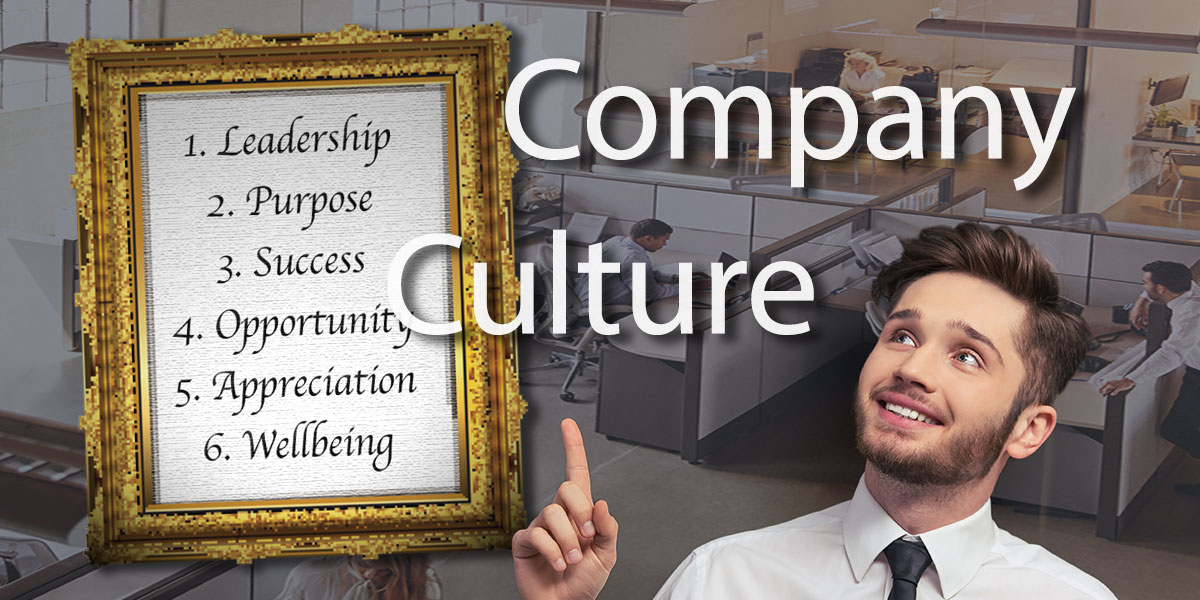 Employee Engagement Goals Examples
Culture
An overall goal might be to promote a strong company culture that supports a healthy work-life balance for all employees.
Possible targets to support that goal include the following:
All team leaders to set up an annual calendar of team-building activities with a minimum of three events by quarter 1.
HR to develop a corporate volunteering initiative by the end of the financial year. All staff to take part in one volunteering day each year as monitored by team leaders.
Convene a cross-departmental working group chaired by the chief operations officer to develop employee wellness initiatives. The working group should report to the board by the end of September.
And here are some possible success measurements:
Increase in the percentage of staff reporting an improvement in team spirit in the employee survey
Positive feedback from community volunteering partners
Reduction in absenteeism and sickness of x percent
A positive increase in employee satisfaction on independent sites like Glassdoor
Employee Retention
When it comes to retaining top talent, your overall goal might be along these lines: Increase employee retention of x percent over the next 12 months.
Sample targets to support improved employee retention could be as follows:
HR will implement a company-wide staff recognition scheme by quarter 2.
Chief HR officer to set up an internal mentoring program by the end of June.
Heads of service to review the effectiveness of employee onboarding by 31 October.
Possible success metrics are as follows:
Reduced percentage of staff reporting that the organization does not recognize or reward them in the annual survey or snap polls.
Decrease in the number of employees leaving overall, particularly before three years of service, as collected by HR.
Increase in the satisfaction rate of new hires.
Customer Satisfaction
Enhanced customer satisfaction is another common employee engagement goal. And a possible overall goal here might be to create a customer-centric culture.
Specific targets to support that could include the following:
Line managers develop personalized professional development plans for each employee as part of annual performance reviews. All programs are to be completed by the end of quarter 4.
CIO to implement chatbots as part of our online customer service strategy by the end of quarter 3.
Improve response times to online inquiries from the current four to three hours by 31 March.
Possible success measurements for this employee engagement goal are as follows:
Percentage increase in positive customer feedback and star ratings from Facebook and Google reviews
Increase in customer retention rates
Decrease in customer churn rate
Better customer satisfaction with a higher net promoter score
Best Employee Engagement Programs
If you want your company to have the best employee engagement program, clear goals and objectives are a must. Just make sure your goals are specific and measurable. This will help you monitor progress more efficiently. You can then report to management and, of course, staff on how you are doing.
And while it's great to set challenging goals, they must also be realistic. Your credibility and the program are on the line.
Remember, the evidence is clear. Employee engagement is vital to business success, especially in the era of hybrid working and the Great Resignation. Here are a few stats to drive home the message that employee engagement is well worth the investment.
Employee Engagement Goals: Quick Summary
Here are the main takeaways to take on board:
Set realistic SMART goals: Be clear and direct about what you want to achieve. Identify overall goals and break them down into specific targets. However, don't overdo it. Small steps soon add up to real progress and are easier to achieve.
Get your people involved: Conduct an employee survey to set a baseline and identify priorities. Use your intranet, team chat, and company communications channels to keep staff informed and involved.
Measure your success: The most effective programs include success measures. Identify yours at the start and ensure managers and executives have monitoring responsibilities, so you stay on course.
About MyHub
We are a leading supplier of cloud intranet solutions. Organizations worldwide use our easy-to-deploy platforms for promoting employee engagement.
Whether your people are hybrid or fully remote, our intranets connect employees with the company and each other.
MyHub's intranet is packed full of the tools you need for effective employee engagement. Book a free demo or sign up for a no-obligation 14-day trial and explore the possibilities.
Further Reading
Employee Engagement Definition
Top 30 Employee Engagement Videos
Unlock Your Workforce's Potential With Shared Knowledge
Employee Profiles: How To Improve Your Employer Brand
Water Cooler Conversation: The Essential Guide For Hybrid Workplaces
10 Sure-Fire Ways To Build A Strong Community At Work
11 Employee Needs Work Should Satisfy
9 Challenges In Team Building And Ways To Overcome Them
How To Handle Employees With Bad Attitudes: 5 Practical Tips For Managers
Employee Engagement Strategy: 7 Practical Ways To Get Started
Bad Leadership: 10 Tell-Signs And Tips On How To Cope
Don't Let Lack of Employee Engagement Drive Down Your Profits
The Truth About Employee Engagement
How To Motivate Employees: 10 Proven Ways to Reignite The Passion
Employee Engagement Survey: Kick-Start Employee Engagement In Your Business
Employee Development: New Approaches To Investing In Employees
Employee Experience: How To Attract And Retain The Best Talent
Employee Surveys: How To Get Started
8 Trends That Will Boost Your Internal Communications Strategy
Employee Motivation: Do You Know What Makes Your Staff Tick?
Employee Self-Service Portals: More Than Just A HR Resource
Engaging Generation X: The Forgotten Generation
Employee Engagement Action Plan: It's Time For Action
Disengaged Employees: How To Recognize And Deal With This Hidden Issue
Intranet Design: Five Ways To Improve Employee Engagement
Disengaged Employees: Tips On How To Identify And Deal With Workplace Disengagement
Employee Engagement Quotations
Improving Employee Engagement: Why It's Good For Business And How To Achieve It
Love And Loyalty: The Soft Stuff That's Key To Business Performance
Employee Engagement Statistics [Infographic]
3 Easy Ways to Boost Employee Engagement Using Your Company Intranet
7 Undeniable Benefits of Employee Engagement
Don't Let Lack of Employee Engagement Drive Down Your Profits