Employee engagement adds value to any organization. It can make a difference to the individual employee as well as the business as a whole. Get it right and the rewards on offer are significant: increased productivity, improved customer service, reduced staff turnover and fewer problems with staff sickness and absence. There's a wealth of research data to support this, most notably from Gallup who lead the way in highlighting the importance of employee engagement. But despite the overwhelming evidence, according to Gallup only 15 percent of employees worldwide are engaged in the workplace. Human resources are uniquely placed to do something about this. Traditionally, HR has occupied a mediating role between management and workers. This means that HR can act as a conduit between management and staff in facilitating, supporting and measuring the impact of employee engagement. HR also has a significant role to play in promoting the organization's culture and in ensuring direct linkages between the company's leadership, business objectives and its employees. And so, when it comes to improving employee engagement, HR has a major contribution to make. In this post, we look in detail at HR's role in employee engagement.
What Is Employee Engagement?
The starting point for any discussion on employee engagement has to be a clear definition of what exactly it means. This article is one of a series on our blog examining various facets of employee engagement. In one recent post, we gave the following definition of employee engagement:
Employee engagement is the emotional connection employees feel to the company, its mission and values. It's what drives the employee to go above and beyond the basic requirements of the job.
Benefits Of Employee Engagement
As we've seen, do it well and employee engagement can have a major impact on your companies profit. After all, it's logical that a happy, contented and engaged workforce will deliver increased productivity and enhanced customer service. In addition, engaged employees take fewer absences and display greater loyalty to their employer by staying longer in the job.
Employee Engagement Drivers
So, when it comes to enhancing employee engagement, what are the key drivers that have the biggest influence on staff members?
It will probably come as no surprise to learn that there are a number of drivers influencing employee engagement. However, research tells us that the following four factors are probably the most important. Score well on these and you will be amongst the top-performing companies for employee engagement:
Engaged members of the workforce feel motivated and inspired by their managers.
Engaged employees understand how the work of their team contributes to the organization's success.
The individual staff member has a clear sense of how they fit into the company.
The individual employee feels appreciated and valued by the organization.
HR And Employee Engagement
Employee engagement should be a key responsibility of every stakeholder, leader and manager within the business. However, HR has oversight of multiple areas that directly impact employee engagement and so has a pivotal role to play in ensuring the key drivers are addressed. Its people focus and mediating role make HR the mainspring for employee engagement in all the top-performing companies.
So, let's find out more about the tangible and easily actionable ways HR can influence the key drivers of employee engagement.
HR Initiatives For Employee Engagement
Motivate And Inspire Employees
The first key driver is that employees feel motivated and inspired by their managers. HR can contribute to the achievement of this goal by empowering managers and providing them with the tools and resources they need to motivate and inspire. And the good news is it doesn't have to be an expensive, labor-intensive process either!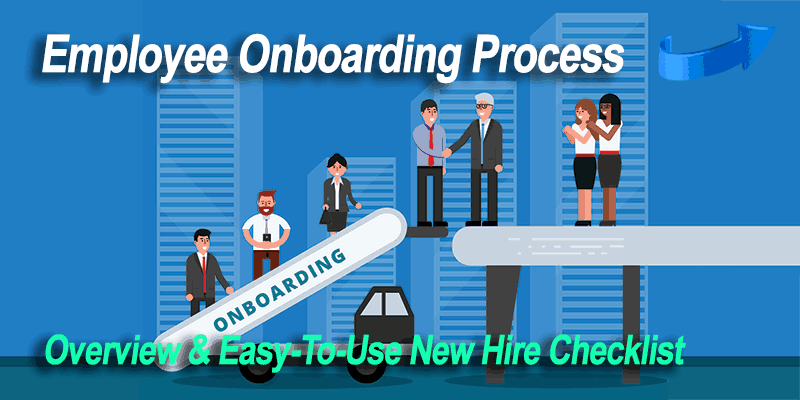 An HR-led onboarding program for newly appointed managers is an important first step. The program can help to develop a company culture that promotes and supports employee engagement as a clear expectation. Managers learn the techniques needed to motivate and inspire team members. Simple steps that managers could take include the following:
Personally thanking staff for a job well done.
Actively listening to team members and responding to their concerns.
Providing constructive feedback on the individual's performance in the job.
Delegating tasks and responsibilities and encouraging the employee to take ownership and use their initiative.
Keeping team members up to date and informed about the latest company news and developments.
According to research cited in Forbes, managers account for a whopping 70 percent of the variance in workforce engagement. So, if you are serious about employee engagement, then you need to make sure that managers and leaders are signed up and equipped for the task. HR is the obvious vehicle for delivering such an organization-wide objective.
Understanding Company Objectives And The Individual's Contribution
HR is usually responsible for overseeing the organization's annual performance appraisal process. As well as being a vehicle for managing staff performance and identifying training and development needs, the performance review process is also the perfect means of ensuring staff understand the bigger picture.
Ideally, there should be a clear link between the company's overall business objectives, team targets and the individual staff member's goals. Aligning the company's entire workforce with over-arching strategic business goals in this way sets clear priorities and direction at the departmental, team and individual level. This, in turn, ensures employees feel ownership in the business through their individual objectives while having a strong sense of their contribution to the organization's overall success.
HR's position as the leader of the performance appraisal process means it can influence how it is being used in practice. Instead of being solely focused on assessing and managing performance, HR can ensure it is used as a vehicle for facilitating employee engagement.
Safeguarding Company Culture
One important way that HR can facilitate employee engagement is by safeguarding the company culture. It goes without saying that for top-performing businesses, employee engagement is integral to that culture and guides how the company operates across the board. Safeguarding company culture can be achieved on two levels. The first is by ensuring that new employees recruited are a good cultural fit with the organization. New skills can be taught, but a mismatch between the prospective employee's vision and values and the organization is not so easy to rectify. HR has a duty, therefore, to ensure that within the hiring process, the company culture is clearly communicated and safeguarded.
The second way in which HR acts as the custodian of company culture is by regularly communicating to staff members the organization's values and what they stand for. All employees and managers need to have a common understanding. What's more, the company's vision and values need to remain center stage if they are to guide operations on a daily basis. It's the responsibility of HR to provide organizational leadership and champion employee engagement as a core value.
Appreciating Staff And Their Contribution
Time and time again, staff recognition has been identified as a key driver of employee commitment and engagement. Employees that feel valued and appreciated are more likely to develop that all-important emotional connection with the employer. This is the key differentiator for engaged employees rather than merely satisfied ones.
HR is ideally placed to take the lead by introducing a corporate formal employee recognition scheme. It could be recognizing the staff member who has made an outstanding individual contribution, or the team that went above and beyond in winning a new tender. Whatever the case, a formal employee recognition scheme sends an essential message to staff about how much the company values the workforce.  What's more, the scheme doesn't need to involve expensive rewards. A shout out on the staff newsletter or company intranet along with a free coffee or pizza lunch is often all it takes.
And while you're at it, why not recognize and celebrate the achievements of employees outside work too? Acknowledge that Bruce in Marketing has just completed the New York Marathon. Celebrate the birth of Jenny in Accounts first baby and congratulate Arun in Finance for qualifying as a volunteer firefighter.
Simple steps like this can make a big difference in promoting a company culture that celebrates success and acknowledges the achievements of employees both inside and outside the workplace.
HR's Role In Measuring Employee Engagement
As well as having an impact on the key drivers of employee engagement, HR can make a practical difference in other ways too. Perhaps the most significant is in measuring how the organization is doing on the staff engagement front. Here are some ways that HR can contribute to measuring the impact of engagement initiatives within the business.
Staff Engagement Survey
A regular staff survey that seeks employees' views on a whole range of issues and not just employee engagement is a useful starting point. As well as providing longitudinal data that can be used to assess the impact of engagement activities over time, survey results can also be used to benchmark performance against the competition. HR is ideally placed to take the lead on developing and implementing an organization-wide staff engagement survey.
HR Statistics
As we've seen, there is a strong correlation between the level of employee engagement and recruitment, retention, absenteeism and sickness rates. These statistics, which are already routinely collected by HR, provide an indication of the health of employee engagement within the business.  HR needs to keep a close watch on these statistics and regularly report to management on progress as well as any underlying trends that could indicate a bigger problem.
Analysis Of Exit Interviews
HR is often responsible for conducting exit interviews with departing staff members. These can provide rich qualitative data on sources of dissatisfaction and the reasons why employees are leaving. Exit interviews can reveal much about employee engagement's state of health. Unencumbered by the fear of repercussions, a departing staff member will provide honest, unbiased feedback in a way that a current member of staff cannot.
HR should analyze the data from exit interviews and report to management on any trends that could be having a negative impact on employee engagement.
Intranet Blogs And Company Forums
Providing employees with a voice and means through which they can express their views, share insights or bright ideas and ask questions of management is a useful employee engagement tool. What's more, such company blogs and forums can also provide important insights as to what's happening on the shop floor.
HR has a role to play in not only ensuring that employees have a voice within the organization through these media, but also in providing a clear set of operating guidelines so that they don't become a mouthpiece for the disgruntled and disengaged. And once they are up and running, HR has a responsibility to ensure they are adequately monitored. As well as being a source of good ideas, these staff blogs will also provide an indication of how well the business is doing on the employee morale front.
Communicating To Staff
Finally, HR has a vital role to play in feeding back to staff and keeping them updated on issues that are important to them. A regular grumble from disengaged employees is that companies fail to engage in genuine and ongoing two-way conversations with staff. And so it's essential that HR leads the way in updating the workforce on the results of the staff survey, for example, as well as the outcomes of any employee engagement initiatives.
HR Role In Employee Engagement
The bottom line is that HR is uniquely placed to have a significant impact on employee engagement. In fact, the success of any program of staff engagement is largely dependent on the active support of HR. Positive engagement starts with HR so if you're serious about employee engagement, make sure that HR champions any initiatives to maximize your chances of success.
MyHub's easy to install intranet software can support employee engagement in your organization. Our pre-built intranet templates come with a number of tools and features that can form part of a wider program of employee engagement. Take your pick from the following:
news blogs and staff forums
team and project pages
online surveys and polls
staff profiles and biographies
social intranet features including site and individual activity walls as well as follow-me functionality.
You'll also find plenty of other great features that will support improved operations across the board. Get in touch today for a free demo or take advantage of our no-obligation 14-day trial.