Employee empowerment, employee engagement, employee motivation: There are so many terms bandied around nowadays that you would be forgiven for feeling confused. What do they all mean in the real world? And how do they affect your business? The truth is they are all facets of the same strategy: to improve performance, job satisfaction, and the bottom line.
This post looks in detail at employee empowerment as a management strategy. We will examine the benefits it can deliver. Plus, the steps needed to get started. And the good news is employee empowerment has a knock-on effect on employee motivation and, ultimately, employee engagement. Think of employee empowerment as the fuel that fires motivation and engagement. So, promoting employee empowerment means you will be addressing several organizational issues at once.
What Is Employee Empowerment?
Employee empowerment is all about giving staff more autonomy and responsibility for their daily work. Companies with a culture of employee empowerment provide workers with the resources, opportunity, and authority to make their own decisions.
According to the Harvard Business Review, empowered employees can make all the difference:
'When employees feel empowered at work, it's associated with stronger job performance, job satisfaction and commitment to the organization.'
Employee Empowerment Benefits
So how does employee empowerment make such a difference? Here are the top five benefits reported by organizations that prioritize employee empowerment.
1. More Motivated Employees
Trusting in team members is a crucial factor in employee motivation. Research tells us that employees who have more autonomy in the workplace also report higher levels of job-related wellbeing. Staff who have control over their daily work are more likely to give their best. They feel valued by the business and will experience increased motivation and enhanced job satisfaction.

2. Improved Ideation And Creativity
A comprehensive meta-analysis undertaken by Harvard Business Review discovered employee empowerment leads to more creativity and innovation in idea generation.
The data from 30,000 employees across 30 countries suggests employees who are encouraged to think for themselves and collaborate are more inventive. And they also tend to be more helpful.  The data found that empowered employees readily volunteer for extra assignments and happily take on additional tasks.
3. Enhanced Employer Brand And Employee Retention
Increased rates of employee retention are another positive benefit of employee empowerment. Workers that feel encouraged to grow professionally and personally tend to stick around with the same employer. In fact, one LinkedIn survey found that 93 percent of employees would stay longer with an organization that invested in their careers.
These same employees are also more likely to advocate for your employer brand within their social networks. And positive word-of-mouth marketing translates into you becoming an employer of choice within your industry.
4. Increase In Employee Engagement
Employee empowerment has a significant impact on employee engagement. And we all know how critical employee engagement is to top-performing businesses. Gallup estimates that highly engaged teams are up to 21 percent more productive.
Empowering employees with the tools and freedom to get on with the job is a sure-fire way to increase engagement.
5. Positive Impact On The Bottom Line
Ultimately, increased performance and productivity have the biggest impact where it really counts: company profits. Quite simply, businesses that promote employee empowerment outperform the competition.
Furthermore, disengaged employees cost businesses between $960 billion and $1.2 trillion every year in productivity.  And that represents a massive hit to company profits.
Investing in employee empowerment offers a win-win for both employees and organizations. Staff feel motivated and engaged, are more creative and better at generating ideas, and find greater meaning in their work. And businesses stand to benefit from enhanced job performance, increased productivity, and smarter collaboration. Plus, embracing employee empowerment helps you retain top talent and become an employer of choice.
How To Introduce Employee Empowerment
The good news is promoting employee empowerment is not as difficult as you might think. Here we present five practical ways to kick-start employee empowerment in your business.
1. Make Empowerment Part Of The Company Culture
Employee empowerment has to come from the top. Making empowerment an explicit part of your company culture is a great place to start. Employees will feel enabled to make their own decisions. And managers will be encouraged to let go and trust in team members.
However, employee empowerment does require an initial investment of time from managers. They will need to develop mutual trust and assess team members' capabilities. Furthermore, responsibilities and boundaries need to be agreed upon in advance, so everyone is clear about what's expected. Management buy-in is critical to success. And managers may require some support to coach empowered employees confidently.
However, the potential rewards on offer make this investment of time and resources worthwhile.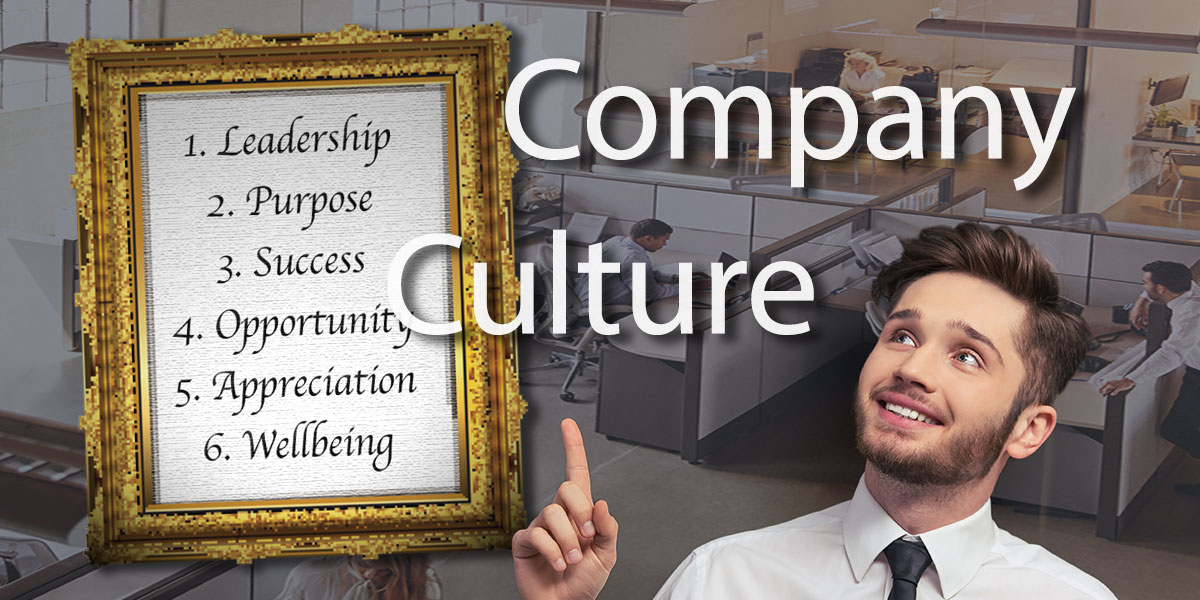 2. Take Small Steps: Job Enlargement vs. Job Enrichment
To avoid overwhelming managers and indeed staff take small steps together.
In practice, there are two main aspects to employee empowerment. The first is job enlargement, where the employee is encouraged to undertake additional responsibilities in accordance with their level in the organization.
The second aspect is job enrichment. Here employees are given extra responsibilities that typically would be performed by someone at a higher level in the organizational hierarchy.
To illustrate this point, let's look at the example of Customer Service Adviser Benjamin. His job is to answer customer phone calls, identify the issue and refer them to the correct department for resolution. For Benjamin, job enlargement could involve responding to customer queries on social media and IM platforms. On the other hand, job enrichment may involve Benjamin using his skills and knowledge to resolve issues there and then without needing to refer customers to others.
A good starting point for employee empowerment is encouraging employees to get involved in new projects or cross-team collaborations. Delegate decision-making responsibilities within clear boundaries and support staff as they become accustomed to new ways of working. Plenty of coaching and mentoring will be needed in these early days to address roadblocks and identify solutions.  Consider setting up formal mentoring and coaching programs as a valuable tool for helping staff achieve their goals.
3. Provide Opportunities For Professional Growth
Investing in learning and development will be critical to successful employee empowerment. After all, empowering employees is about giving them the autonomy and responsibility to get on with the job. And this means having the skills and knowledge to do so.
As we have seen, mentoring and coaching are essential to professional growth but so too are formal training and development programs. These could be in-house or online. Whatever the case, supporting employees' professional growth and skills development is vital. In fact, research shows businesses with a strong learning culture are 92 percent more likely to develop innovative products and processes.
4. Recognize Employees To Encourage Empowerment
Workers who are recognized for their efforts feel empowered to give their best. Employee recognition is a powerful management tool. And research shows organizations that recognize employees are 12 times more likely to generate strong business results. From a simple thank you or shout-out on the team chat to formal employee of the month schemes, the power of recognition cannot be underestimated.
Recognizing employees also extends to listening to workers. Provide staff with opportunities to give their honest feedback and then take appropriate action. Taking this step will send a strong signal to workers about how much you value their input. For some organizations, that means annual employee surveys or shorter snap polls. Others use their intranet to provide an always-on staff feedback tool. This is useful for capturing those in-the-moment insights that might otherwise go unrecorded.
However, to maintain your credibility be sure to let staff know what has changed as a result. Otherwise, collecting feedback without acting on it will be counterproductive.
5. Achieve Employee Empowerment With The Right Tools
The success of employee empowerment ultimately depends on having the right tools in place. Whether it's hardware, software, or communications and access to information, workers cannot get the job done without the necessary tools. Improving the tools available to employees enables them to take up more responsibility. And the result is a more motivated and empowered workforce, ready and able to go above and beyond.
Empower Employees With An Intranet
And when it comes to empowering employees with the right workplace tools, there is nothing more potent than the intranet. Under one virtual roof are all the tools staff could need. Here are some great intranet features available to support employee empowerment in your business.
Knowledge Management
Use the intranet to capture and share organizational know-how. Support a learning culture and empower employees by capturing, storing, and transferring knowledge in one central hub.
News And Information
The intranet's newsfeed keeps employees updated with company news and industry trends. Push notifications and tagging employees ensure essential updates are not overlooked.
Additionally, workers can share information and data safely and securely with the intranet's document management system. This means all staff have ready access to information when they need it.
Cross-Team Collaboration
Employee collaboration is a whole lot easier with the intranet. Private project spaces support joint working regardless of time and location. Embed Office 365 or Google Workspace apps directly in your intranet so staff can work on documents in real-time.
Simplified Communications
As the go-to platform, the intranet simplifies communications. The intranet's IM is a fast and responsive tool for resolving queries and keeping everyone up to date. Dedicated project-based # channels, public and private chats, and personalized notifications are a game-changer for employee empowerment.
Social Intranet Features
Your intranet comes with a ton of social intranet features to support employee empowerment. Here's a selection of just a few of those available.
Employee profiles connect people and knowledge, and mean workers can reach out directly to internal knowledge experts.
Team or project activity walls present a modern, social feel, perfect for engaging staff.
Company blogs can be either management or staff-led. Either way, employee comments, likes, and shares support multi-level conversations across the business.
Forums capture staff feedback and can be used to share insights and problem-solve on a variety of organizational issues.
Quizzes support professional development and help to promote a learning culture.
Surveys are the perfect tool for gathering staff feedback. Or you can use them to harness employees' insights and improve decision-making.
Employee Empowerment: Get Started Today
People are your most valuable asset. All operational aspects – from technology to product innovation and customer service – depend on staff to make them happen. Implement employee engagement and see the flow-on effects on employee motivation and engagement rates.
Empowered employees will add value to customers and ultimately make a difference to company profits.
Are you ready to take the next step? Get in touch with the expert team at MyHub. Easy to implement and simple to manage, our intranets are used by businesses worldwide to empower employees. Explore how an intranet will support employee empowerment in your business with a free demo or 14-day trial.