Deciding to implement an intranet is easy. The benefits are well known, making intranets mission-critical in today's digital workplace. From internal communications and employee engagement to streamlined internal processes, modern intranet features boost productivity for employees working remotely or in the office. However, installing the software and creating a beautiful intranet that delivers on business objectives may seem challenging. Even more so if you are a technophobe or a small business with limited resources. If you don't have the time or the right resources, a great way to achieve your goals is by outsourcing your project to an experienced intranet services team.
Here at MyHub, we know what makes a successful intranet. After all, our intranet software powers the digital workplace in various industries across the globe. And we also know about the challenges and pitfalls. That's why we have put this resource together to help ensure your intranet solution is a success. We share our knowledge, experience, and expertise to make the complex so much simpler.
Intranet Software: Key Features
Every business is unique. And the driving force behind your intranet will be different from others. For some, it will be firing up employee engagement. For others, it will be improving internal communications or knowledge management. You may have lots of remote employees. Or you could operate a hybrid model. Whatever your business needs are, the corporate intranet comes with integrated tools and features that will tick everyone's boxes.
However, the starting point is a needs assessment. You should be crystal clear about what pain points you want the intranet platform to address. Most intranets come with pre-built templates and share common features so you can pick and choose from the various tools. With clarity around purpose, aligning the intranet solution to your business objectives is far more straightforward.
If you are looking for the best intranet solutions available currently, head on over to our review of The 21 Best Intranet Software For Employees In 2023
Let's take a deep dive into the top five organizational pain points. We will walk you through the best features to address those pain points and pitfalls to look out for.
Internal Communications
No matter the company size, internal communications often get a room-for-improvement rating on the scorecard. And with remote, hybrid, and deskless workers firmly in the mix, it's gotten a whole lot harder.
Your intranet software comes with a range of communication tools. These features are designed to ensure employees connect to each other and the company information they need.
Internal Communications: Useful Intranet Tools
The following intranet software features are some of the must-haves for powering up internal communications:
Business instant messaging
Notification and alert tools target messages to the right audience
Content management system with document storage for company policies and information
File sharing
Employee directory
Newsfeeds and interactive blogs
Company forums
Internal Communications: Potential Pitfalls
All your efforts will go to waste if the information employees access is not kept up to date. Be sure to include review mechanisms in your governance arrangements. That way, you can be confident that intranet content and company data are current.
And remember, communication is a two-way process. Employees should be able to comment, like, and give feedback on company news.
Finally, make sure your remote and on-the-go employees have opportunities for social interaction. Loneliness and isolation are real problems for these staff. Think about creating an informal social network on the intranet. Regardless of location, all employees can have virtual water cooler conversations and make those vital human connections.
Team Collaboration
Working together as a team and project management are the bread and butter for every top-performing business. And your intranet is on hand to ensure team members are aligned and work towards common goals.
From one centralized platform, employees can share files, collaborate in Google Workspace or Microsoft Office, share ideas and insights, and communicate seamlessly. All the ingredients needed for successful team collaboration are readily available in your private network.
Team Collaboration: Useful Intranet Tools
Want to take your cross-team collaboration to another level? Here are the essential features of your collaboration toolkit.
Team chat for project communications or private messages
Integration with Google Workspace and Microsoft Office
Staff directories
Automated forms for task management
Enterprise search
Private project forums
@ mentions and alerts
Team Collaboration: Potential Pitfalls
Nowadays, companies use a host of enterprise apps and third-party services to support their daily work. It could be content management systems like Google Drive or Dropbox. Or maybe you use CRM and HR apps. Make sure your intranet integrates with the business apps your people use for seamless collaboration.
For example, MyHub's intranet software uses Google, Microsoft, Okta, or OneLogin for single sign-on, which simplifies how employees connect to apps like Salesforce. No more juggling multiple tabs and login credentials. Your employees can collaborate from just a single platform.
And because your people could be working from any location, a mobile intranet app is now a top priority. A mobile app means your people can connect and collaborate anytime and from anywhere.
Employee Engagement
Engaged employees are happier, more productive, and invested in company success. And with the Great Resignation still rumbling along, engagement is the key to retaining top talent. According to the latest research, engaged employees are 87 percent less likely to quit their jobs.
Despite knowing how important employee engagement is to the entire workforce, getting started is often a challenge for overloaded executives. Help is at hand with your intranet software.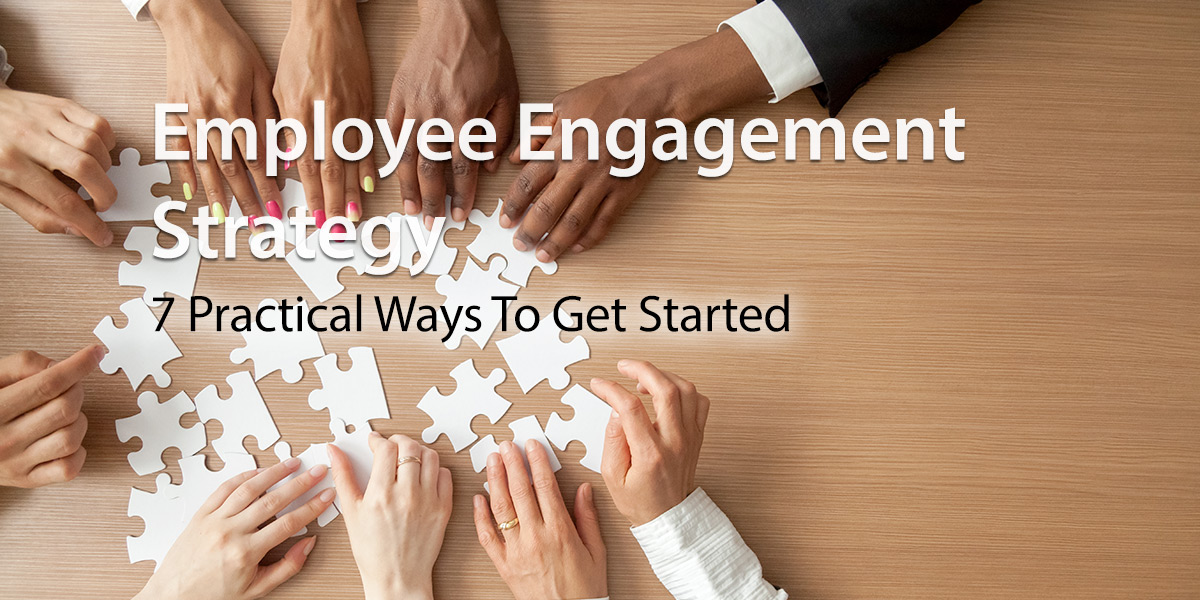 Employee Engagement: Useful Intranet Tools
If boosting employee engagement is a top priority, the following tools will help you get there.
Newsfeeds keep everyone in the loop
Quizzes and surveys harvest staff feedback
User profiles build strong connections
Social network features like activity walls, follows, and emojis
Team chat
Content management system with easy access to company data
Company calendar
Interactive company blogs and forums
Employee Engagement: Potential Pitfalls
Employee engagement is a journey rather than a destination. You can quickly create an employee survey using intranet software, but that doesn't mean the job's done. And there's no point in having an interactive business platform if employees are not active participants.
You will need to work on engagement. And that means using your intranet to try new solutions and involving management in setting an example.
Moreover, ensure your intranet solution has in-built metrics to help you track progress. Intranet usage metrics provide a wealth of rich data about what content and features are hitting the mark. You will want to keep a close eye on what the data is telling you and tweak your engagement strategy accordingly.
Automated Workflows
E-forms and automated workflows make everyone's lives easier. Whether ordering supplies, booking vacations, or new employees completing payroll forms, automated forms are faster and more efficient. What's more, the intranet software automatically routes e-forms to the right staff member for action.
Within one private network, your intranet is the place to get stuff done. Do away with departmental and information silos for good with a modern intranet.
Automated Workflows: Useful Tools
Streamlined business processes are on every organization's wishlist. Here's what your intranet needs to have.
Customizable digital forms for data collation or automated processes
Automated request and approval forms
Ability to embed Microsoft 365 or Google Workspace forms directly in your intranet pages
Automated Workflows: Potential Pitfalls
Make sure your intranet solution's digital forms are customizable. You need to be able to input your own fields and company logo or branding.
And also ensure they are user-friendly. The ability to quickly create forms without needing a PhD in coding is crucial.
Knowledge Sharing
Your people are your greatest asset. After all, it's their knowledge and expertise that drives the organization's success.
However, knowledge sharing is a perennial problem for businesses of all shapes and sizes, never more so than since the Great Resignation. In March 2022, an unprecedented 4.5 million US workers quit their jobs. And that total doesn't include those who retired. That's a crazy amount of company knowledge walking out the door, right?
An intranet solution can turn that around. Use the software to create a knowledge management base so employees connect and tap into your collective internal knowledge.
Knowledge Sharing: Useful Intranet Tools
The following intranet features will help safeguard your internal expertise and streamline knowledge management.
Content management system for managing knowledge
Harvest knowledge with customized automated forms
Enterprise search to improve information discovery
Company directory and user profiles to showcase internal expertise
Deploy the intranet's multi-media capabilities to share knowledge, including videos, forums, blogs, infographics, and diagrams
Knowledge Sharing: Potential Pitfalls
The effective transfer of knowledge can be a complex process. Staff need to be on board, systems must be in place, and different types of knowledge require a different approach.
While an intranet solution undoubtedly makes it a smoother process, it's a lot to get your head around. For a more detailed discussion on knowledge transfer, check out our dedicated blog, Knowledge Transfer In Six Simple Steps.
Other Intranet Software Services
Features and tools are only part of the story. Planning and launching a new intranet site can be a daunting prospect. However, the expert team at MyHub is on standby to support you every step of the way. We have the experience and knowledge to ensure success.
Here are some of the additional services we offer:
Intranet Design Services
From site mapping and layout to permissions and content, our talented team will help you create a beautiful intranet that delivers on your objectives.
Implementing Your Intranet
Implementation is about more than just installing intranet software. MyHub ensures your intranet hits the ground running with training for employees and technical support for site administrators. We can also advise on adoption, engagement, and content creation so your intranet solution swiftly becomes the go-to resource.
Intranet Governance
We provide advice on ensuring your intranet is future-proofed. We will help you identify a governance model that ensures your intranet is well-managed, aligned to business objectives, and delivering long-term value.
Technical Support
Our team has the expertise to tackle any intranet software technical issue. MyHub can help with WordPress or Microsoft SharePoint migrations, integration with enterprise apps, or developing a client portal.
Post-Launch Handover
From roles and permissions to content maintenance and free site audits, our team is there to iron out any teething problems.
Ongoing Client Support
And we don't just pack up and leave once your site goes live. MyHub offers ongoing support when you need it. Even the best intranet and most experienced administrators sometimes encounter glitches or issues.
With MyHub, customer support is available on demand. We also have an extensive knowledge base with over 100 written guides and how-to videos. From setting up user profiles to adding and deleting users, our easy-to-follow guides and videos cover every aspect of intranet software.
Need Expert Help Selecting The Right Intranet Software?
Contact MyHub for a free trial or demo. With unlimited users, free upgrades, and a ton of exciting tools, the best intranet is ready and waiting. For an overview of our intranet services, head over to our main Intranet Design Services page.