Breakups are never easy. However, employee churn is inevitable and how you handle the process impacts the rest of your workforce and brand reputation. And while most companies have robust onboarding systems, things are often a bit loose when it comes to offboarding. However, without a transparent process, it's easy for crucial steps to be missed. And the consequences can be significant. Check out this recent headline: A subway cleaner continued to collect $250k in paychecks long after he was fired. Robust offboarding minimizes the risk of that happening in your business.
This post covers all you need to know for an effortless exit, including the following common questions:
What offboarding means?
What happens during offboarding?
How do you offboard someone?
What should be included in the process?
We have also developed a handy offboarding checklist that you can customize to suit your needs.
Ready? Let's get started.
What Is Offboarding?
Offboarding is the end stage of the employee lifecycle. It describes the steps involved to part ways once a worker leaves the organization. So, whether it's due to retirement, resignation, or termination, the process typically covers the following:
Handover of company property, including laptops, phones, and ID or security badges
Closure of company software accounts
Payroll removal
Knowledge transfer
Updating company website and employee directories
Exit interview
Get offboarding right, and there are no loose ends or unauthorized access to systems. Plus, company knowledge is seamlessly transferred to colleagues.
However, get it wrong, and your business is exposed to risk. Imagine the damage a disgruntled departing employee can do with unfettered access to your CRM platform. It doesn't bear thinking about, right? And no company wants the bad publicity associated with a PR scandal or privacy breach.
Protecting your organization from risk and liability is just the beginning. There are a ton of other business benefits, so let's take a look.
Why Offboarding Matters
Improve Your Employer Brand
It's easy to forget sometimes, but former workers are important ambassadors for your brand. And they may even be customers.
Past employees are bound to have extensive networks of friends and family. And their professional connections on LinkedIn, for example, could extend into the hundreds. Workers who enjoy a positive employee journey with an organization are more likely to speak highly of you. And that kind of word-of-mouth commendation has a significant and extensive impact on your employer brand.
And the same applies to former employees who remain as customers. That sort of loyalty speaks volumes about your brand values.
Furthermore, ex-workers often become future ones. So-called boomerang employees leave a company only to return further down the line. According to a survey from Workplace Trends, 15 percent of staff return to a former employer. And a further 40 percent would consider the possibility. So, what's the point of burning your bridges? It makes sense to leave the door ajar by providing a positive offboarding experience.
Effective Transfer Of Knowledge
When your staffer walks out the door, so do years of knowledge and expertise.
And if you thought the Great Resignation was largely over, think again. The latest research from PwC says that a whopping one in five employees plans to quit their jobs in 2022. Without the systems to record and transfer all that accumulated wisdom, it could be lost forever.
Furthermore, departing employees often have a dramatic impact on your day-to-day operations. We can all tell stories of how the entire organization feels the loss of an internal expert. Apart from the disruption to smooth working and productivity, it can affect the whole team's morale.
Effective offboarding, which incorporates knowledge sharing, is crucial for tackling this problem. It ensures your business continues to operate smoothly and seamlessly. And it also goes a long way to speeding up the onboarding of a replacement.
Honest And Helpful Feedback
The exit interview is a crucial component in offboarding. The honest feedback is invaluable even if the worker leaves under a bit of a cloud. It will help you better understand the positives and negatives of your culture and the challenges facing your organization. You may even learn something you didn't know.
The best thing about exit interviews is that those departing workers feel like they can talk more freely. They can provide frank feedback in a way that current employees often can't.
Feedback from exit interviews offers a wealth of insights to help you continually improve the employee experience. It may even help you reduce additional staff turnover. Use the feedback to validate existing action plans or develop new initiatives to address organizational issues.
Getting an independent third party to conduct the interview is a good idea. Rather than the line manager, a representative from HR can make the departing employee feel more comfortable. And when it comes to appropriate questions, here are some ideas to get you started:
Did the job meet your expectations?
Did you have the tools and support needed to do an effective job?
What could we do to improve your experience of our organization?
How would you describe the relationship with your line manager?
What could we have done to persuade you to stay?
Would you recommend our company as a great place to work?
Whatever you do, make sure you act on the feedback, especially if you find the same issues are cropping up. Taking action could be the key to improving employee retention.
Reduces Risk
We have touched on this already, but it's a vital area worth digging deeper into.
Did you know that 40 percent of departing US workers have taken data with them? That alarming statistic highlights the scale of potential problems with data security and privacy breaches.
Often, these ex-workers are not acting maliciously. They mistakenly believe the information or documents belong to them personally. And the loss of company data can occur when employees use their personal devices for work. However, many disgruntled former employees are also deliberately causing mayhem.
According to one survey, one-third of all workers still have access to company systems long after departure. And so, it's no surprise that security breaches keep happening.
Robust offboarding helps you minimize the risks. Deleting email accounts, changing passwords to shared accounts, and removing ex-workers from all internal systems are critical steps.
Offboarding Best Practices: Customizable Checklist
There's a lot more to offboarding than perhaps you first realized. Creating a checklist to ensure you don't miss a vital step is one easily implemented best practice.
And we have developed this sample checklist to get you started. Our customizable checklist includes all the critical offboarding best practices. And you can add any additional steps relevant to your organization.
Offboarding Main Task
Specific Actions
Responsibility For Completion
Date Completed
Payroll & Paperwork
Process resignation letter or termination notice
Notify payroll of last day of employment
Tie up any loose ends in payroll, e.g., outstanding leave, severance package, unpaid commission
Prepare non-disclosure or non-compete agreements if appropriate
Prepare benefits documents, including healthcare benefits, retirement plans
Notify the team, wider organization, and any external contacts of employee's departure
Update organizational charts
Set up interim cover arrangements
Issue final paycheck
Knowledge Transfer
Create a list of main tasks with step-by-step instructions if needed
Identify a list of internal or external contacts the employee works with
Outgoing staffer prepares status updates on current or future projects with priority tasks identified
Arrange for current employee to train colleagues in any systems or processes involved in the job
If possible, arrange for a handover to the new replacement
Exit Interview
Arrange exit interview to be led by HR or a neutral manager if possible
Ask about areas the company could improve
Discuss employee's views on resources and support while in the job
Record the feedback and share any crucial insights with management and HR
Company Assets
Recover company assets, including:

o   ID badges

o   Company credit cards

o   Laptops

o   Mobiles

o   Uniforms

o   Company car

o   Parking permits

o   Keys

Ensure departing worker clears their workstation of personal items
Reset Systems Access
Remove access to company email
Delete user accounts on other enterprise apps or internal systems, including:

o   Intranet

o   CRM

o   Social media

o   Company databases

Change passwords on any shared access workflows, databases, or apps, e.g., DropBox
Redirect emails or phone calls to a new contact
Say Thank You
Provide reference letter or certificate of service
Write a thank-you note
Get colleagues to sign a farewell card
Throw a leaving do or have a shared lunch to farewell the colleague
You can download this checklist here: Employee Offboarding Checklist.pdf
Remote Employee Offboarding
To wrap things up, a word about remote offboarding. Up to 45 percent of US workers now work remotely, either full or part-time. And so, remote offboarding is now a regular occurrence for many organizations. And while the steps identified in our checklist are just as relevant for telecommuters, there are some differences.
For example, knowledge transfer and handover are trickier when the departing team member is remote. Regular check-ins with the worker in the run-up to leaving are a must. This helps you keep on top of the transition and provides the outgoing worker with a vital human connection.
Furthermore, returning company assets can be more complicated if the worker is in a different state. Be clear about your expectations and how the employee will return those assets, whether by courier or mail.
Departing remote or hybrid workers who use their own computers for work poses special cybersecurity issues. You will need to instruct the employee on how to remove copies of files from local drives. And don't forget about any apps that link to your corporate systems.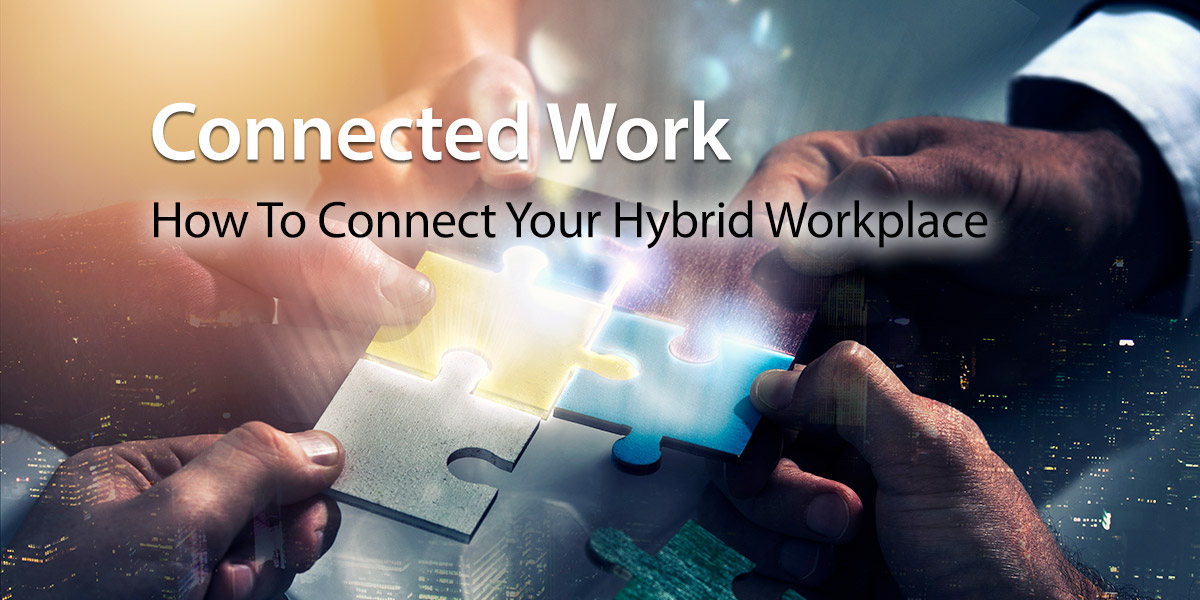 Main Takeaways  
When it comes to the employee lifecycle, onboarding usually gets all the attention. Investment in onboarding is understandable – who doesn't want to get new employees off to the best start?
However, offboarding is just as critical. A robust process minimizes the risks to your business of data breaches. Such breaches can have devastating impacts on your image and reputation, and they can be costly. What's more, offboarding ensures your ex-worker doesn't remain on the payroll long after they have gone.
Effective offboarding is also vital for the people who stay on board. It ensures the seamless transfer of company knowledge and reduces the disruption caused by a departing colleague. Plus, it shows that you care about the entire employee lifecycle from beginning to end. And that's good news for your staff retention rates.
So, if you haven't given offboarding the priority it deserves, it's time to change. Use our offboarding checklist and best practice tips to get started.
About MyHub
MyHub is a leading provider of cloud-intranet platforms. For over 20 years, we have helped businesses worldwide create fun-to-use, engaging intranets. Our intranet software is packed full of the tools needed to connect employees to information, processes, and each other.
Find out more with a free demo or 14-day trial.